Common Grounds
---
Our Wednesday News Analysis | Is Ben-Gvir preparing a holy war against the Palestinians?
January 11, 2023
By Abraham A. van Kempen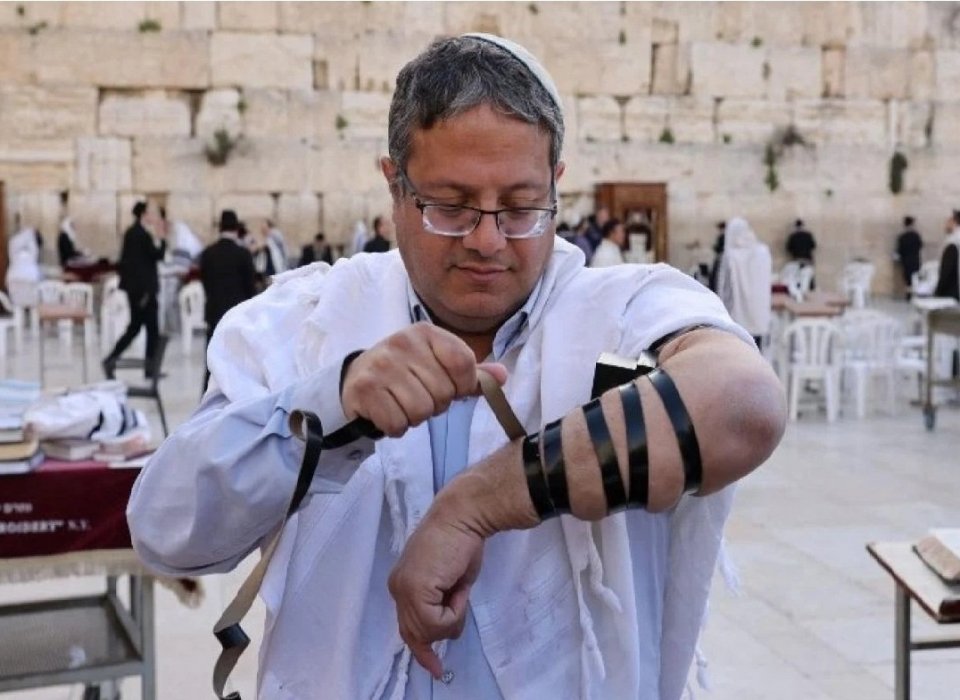 Far-right Israeli politician Itamar Ben-Gvir is pictured at the Western Wall in Jerusalem's Old City after a visit to Al-Aqsa complex on 31 March 2022 (AFP)
Source: Middle East Eye
https://www.middleeasteye.net/opinion/israel-ben-gvir-palestinians-holy-war-preparing-is
By Jonathan Cook
Published January 5, 2023
By visiting Al-Aqsa, the Jewish Power leader showed he has the whip hand - and there are surely more provocations up his sleeve
Ben-Gvir's closest political allies in the Temple Mount movement are already setting their sights on Passover in April, which this year coincides with the middle of Ramadan.
They have appealed to the police, as they do every year, to allow them to carry out provocative rituals, such as animal sacrifice, associated with the construction of a Jewish temple in place of Al-Aqsa Mosque.
Each year, police try to stop them; but this year, Ben-Gvir will be dictating police policy.
Israel's new national security minister, Itamar Ben-Gvir, lost no time in demonstrating who is boss. On Tuesday, days after Prime Minister Benjamin Netanyahu's government was sworn in, the ultra-nationalist politician marched straight in to the Al-Aqsa Mosque complex in the occupied Old City of Jerusalem - probably the most incendiary site in the Middle East.
Ben-Gvir did so despite reports that he had agreed with Netanyahu to delay such a visit for fear of the potentially explosive consequences.
But who will hold him to account for playing with fire? A prime minister who desperately needs Ben-Gvir's support to stay in power so that Netanyahu can legislate an end to his corruption trial and keep himself out of jail? Or the Israeli police force that Ben-Gvir himself now has unprecedented control over?
The visit sent another message too: Ben-Gvir appears ready to provoke a religious war.
Palestinian anger often finds its outlet at Al-Aqsa because of the holy site's role as a religious and nationalist symbol.

Read more: Is Ben-Gvir preparing a holy war against the Palestinians?

Torn Israeli flag, Beersheba, Dec. 30, 2022 (The Times of Israel/mh)

Source: The Times of Israel
https://blogs.timesofisrael.com/the-jewish-path-back-to-israeli-democracy/?utm_source=Breaking+News&utm_campaign=breaking-news-2023-01-05-2917892&utm_medium=email
By Yossi Klein Halevi
Published January 5, 2023
I've been part of the Israeli story for too long to despair – sooner or later, this coalition of destruction will unravel
This past summer I marked a personal milestone: forty years since moving to Israel.
The summer of 1982 was one of the lowest points in Israeli history. All the ambivalence over Israel that would divide the Jewish people in the coming decades began to coalesce that summer, as Israel was fighting a war that large parts of the Israeli public regarded as unnecessary and deceitful.
I had joined an Israel that was, for the first time, bitterly divided over perception of threat.
War had always united Israelis; now, war was dividing them.
Inconceivably, there were massive anti-government demonstrations even as the IDF was fighting at the front.
Reservists completing their month of service would return their equipment and head directly to the daily protests outside the Prime Minister's residence.
If external threat could no longer unite us, what would hold these fractious people together?
These days, as Israel faces another historic internal crisis, I find myself thinking a great deal about the summer of '82. Then, we lost our unity in the face of external threat; now, we've lost our unifying identity as a Jewish and democratic state...
Read more: The Jewish path back to Israeli democracy
Source: Pearls and Irritations
https://johnmenadue.com/as-crimes-of-apartheid-worsen-the-wests-exceptionalism-toward-israel-must-end/
By Guest author Michael Sfard
Published January 7, 2023
Israel's new administration will be one that does not conceal its intention to preserve and further entrench the apartheid tyranny over the Palestinians, while fully cultivating Jewish supremacy as a political and legal credo.
Salmon P. Chase, a renowned 19th century American lawyer and abolitionist, once said that no one's rights are protected until everyone's rights are protected. Likewise, if international law cannot protect the rights of Palestinians, the rights of no nation and no state are protected.
"The exceptionalism shown in Israel's case further undermines Europe's credibility and its role as a global moral leader.
It sends the rest of the world the message that "it's all politics"
and encourages legal Darwinism.
The powerful are above international law."
Inside Israel's Defence Ministry, a new governing body is taking shape for the occupied Palestinian territories, which will see MK Bezalel Smotrich as its designated governor. Smotrich, a religious Zionist extremist who has spewed racist and homophobic rhetoric in the past, is pursuing a plan to apply Israeli sovereignty to the entirety of the West Bank, East Jerusalem and Gaza, without granting citizenship to the millions of Palestinians living there.
In the coalition agreements he has recently signed with designated Prime Minister Benjamin Netanyahu, Smotrich made sure that every single authority over civilian affairs that has been accrued by the military and the defence minister who helms it over the course of Israel's 55-year-long occupation will be transferred to the fully equipped headquarters he is building for himself within the ministry's Tel Aviv headquarters...
Read more: As crimes of apartheid worsen, the West's exceptionalism toward Israel must end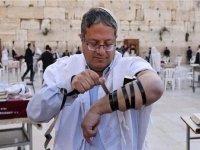 ABOUT THE AUTHOR
---

Webmaster
READ MORE
SHARE YOUR OPINION, POST A COMMENT
---
Fill in the field below to share your opinion and post your comment.