Common Grounds
---
Our Friday Edition | Who's Wise? (Part 3: Why Biden Versus Putin?)
May 06, 2022
By Abraham A. van Kempen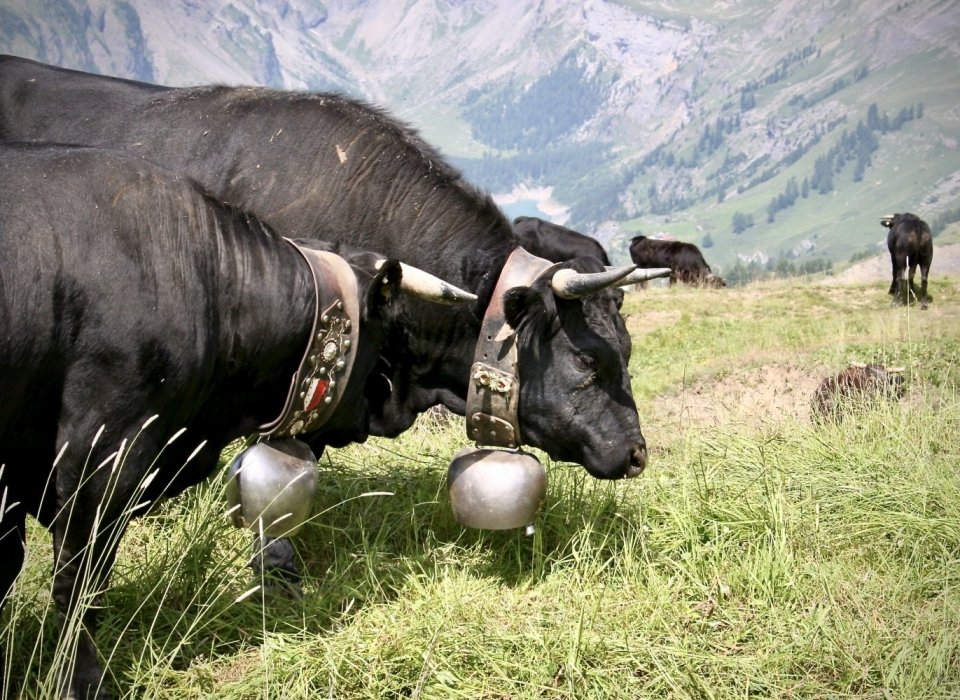 Crans-Montana, Switzerland. Photo by Abraham A. van Kempen
What is the Side of the Story that is Not Yet Decisive?
The Hague, 5 May 2022 | If you know of any story that is decisive, tell the world. We're still searching.
Will the war help President Biden improve his chances for reelection? Like Lyndon Baynes Johnson (LBJ), then embroiled in Vietnam, Biden's war against Putin might bar him from seeking a second term in the White House. That's the price paid by LBJ. In the meantime, how will Democrats perform during the mid-term elections in November 2022? Presently, it's nerve-wracking, strained with uncertainty!
What about President Putin? According to Russian News (or Noise), he's on top of the world. Thanks to Biden, eighty percent of the Russian people hail Putin. How can the Russians not defend their President en masse? Russia's arch enemy declares war on Russia. The President of the United States proclaims on world television that he intends to equip Ukraine with the Means, Methods, and Mechanisms to Maim Many (especially Russians, including Russians living in Ukraine). Biden says that he intends to crush – STEAL, KILL, AND DESTROY – Russia's military defense forces, the pride of every Russian, including Putin's opposition.
One of the reasons for this is the eerily precise fire that the Ukrainians put out – reportedly aided by American intelligence. "You feel that the Ukrainians are getting target information from the US in near real-time," says a friend, retired from NATO Military Intelligence. BREAKING NEWS! The New York Times reported at 00.57 hours (European time) on 6 May 2022 that "the US provided targeting information that helped Ukrainian forces locate and strike the flagship of Russia's Black Sea fleet last month."
On the other hand, President Biden is vulnerable to the present state of the American economy. For many Americans, America has become unaffordable. Last week he took another few hits. Gross domestic product shrank by 0.4 percent in the first three months. Reasons! The economy still suffers from the bottlenecks in a) trade and b) transport. This complex but hard figure hurts Biden.
Two recent and reliable polls confirm this, one from the Washington Post and ABC News and one from public broadcaster NPR and the Marist polling agency. In both polls, 38 to 39 percent of those polled said they approve of Biden's approach to the economy. That percentage is flattered by the strong support of Democratic voters. According to NPR, 64 percent of independents, the group that can make the difference in elections, do not trust Biden as an economist.
In terms of inflation, 28 percent (WaPo/ABC) or 20 percent (NPR) rely on Biden, and in terms of employment, 41 percent (WaPo/ABC). The latter figure is perhaps the hardest, as the unemployment rate in the US fell to 3.6 percent in March, which is spectacularly low. Paradoxically, employees rarely have such strong bargaining power as they do today. Yet, the majority distrust President Biden.
Economically, Biden appears weak. Nonetheless, most Americans support Biden's war against Putin though most don't want the war to escalate into a nuclear holocaust. It's incomprehensible how Americans can want their cake and eat it in a potential nuclear conflict between East and West. Ironically, what's happening in Ukraine isn't even America's war. For centuries, it's been a struggle between Europe and the Russian Federation. America has never been dependent on Russian oil or gas. America's sole national interest should have been to avert the war. Instead, Biden enraptures America to support the Ukrainians, the perceived and veiled underdogs. Why does the US supply and equip Ukraine with more firepower that triggers Russia to respond with more potent weapons of mass destruction? Before it's over, the war will transform Ukraine into a shattered and wrecked Lebanon. Does Mr. Biden want peace? Why doesn't he talk peace? (See the Evangelical Pope | If You Want Peace, TALK PEACE! 18 April 2022)
The war in Ukraine has entered a different phase. In the early weeks, as Russian tank columns advanced through the suburbs of Kyiv, the battle was often fought at close range, sometimes less than a hundred yards. Now that the war has moved to the vast, rolling terrain of the Donbas, Russia, and Ukraine are clashing from afar with heavy howitzers and rocket artillery. They are the preliminary shelling of a Russian offensive that seems to be getting off the ground. Although the Russians are fighting fierce battles, they make little progress and suffer heavy casualties.
How does President Biden expect President Putin to retaliate? I suggested a probable what-if scenario in What We Sadly Recall Today MAY NEVER HAPPEN AGAIN (28 March 2022). Russia could detonate a Hiroshima on Chornobyl.

Could another nuclear explosion, 'another ecological disaster,' on the still-smoldering site of the Chornobyl Nuclear Power Plant make that much of a difference to the existing environmental catastrophe?
No! Chornobyl remains uninhabitable for many future generations, between 320 and 20,000 years. A bomb – another ecological disaster – won't add too many more uninhabitable years.
And, what if 48-hours later, President Putin sends an even stronger signal, a Nagasaki to detonate in a non-NATO European country? The idyllic Alpine community of Crans-Montana, Switzerland, nestled and protected inside a valley between mountains, could become the final nail in the coffin. It will also punish Switzerland for compromising its neutrality that, wrecked Russian banking, causing much financial harm to Russians.
What could be the anticipated outcome if President Putin detonates a Hiroshima on Chornobyl followed by a Nagasaki on Crans-Montana?
The clowns in Brussels and their stooges in Washington DC will wet and soil their pants. They will fall over each other and drop Zelensky and Biden like two hot potatoes.
Biden will become the scapegoat. Someone must get the blame.
Zelensky and Putin will have to work out the terms of peace. (See Vladimir and Volodymyr … Rulers of Peace? 17 March 2022)

The war stops.
Is it wise to boycott Russian oil and gas?
As advocated by the European Commission on Wednesday, a complete boycott of Russian oil this year will probably have significant consequences in Eastern Europe. Countries like Hungary, Slovakia, and the Czech Republic can get into serious trouble. In particular, the availability of sufficient diesel for the transport sector may be at risk. Russia is not only an exporter of crude oil but also of diesel.
The problem in eastern Europe is that they are very dependent on Russia for their oil. Most oil in Eastern Europe comes directly from Russia through the so-called Droushba Pipeline System. In addition to logistics, the old refineries in Eastern European countries can only process heavy Russian oil.
In Eastern European countries, diesel is already slowly becoming scarce. This shortage is not limited to the east of the EU. There is also a threat of diesel shortages in Africa. The EU has started importing diesel that has hitherto gone to Africa. Europe is more affluent and pays its fuel bills.

The oil boycott could have significant consequences for Russia. Except for last winter, when the country earned more from gas, oil was the primary revenue model for the Russian economy.

Under normal circumstances, Russia earns three to four times as much from oil export as from gas. The real damage to Russia will occur in the longer term. The decline in the amount of oil that Russia can export after a boycott may be partly offset by a higher price for the time being.

The tricky thing for Russia is that it cannot sell all the oil that is now going to Europe to the rest of the world. Russia will be able to sell some of its oil to India or China, transported over much longer distances. Many more oil tankers are needed. Other countries are also becoming more hesitant to transport Russian oil, even if they do not officially participate in European and American sanctions. Many insurance companies are no longer willing to insure tankers with Russian oil.

The European Commission hopes to ease the pain of a boycott for member states by gradually introducing it so that countries have time to buy their oil elsewhere. But the question is whether Russia will give them that time.

Russia might turn off the oil and gas taps to hit the European economy. Because Russian gas is much more difficult to replace, the latter could hit the European economy particularly hard.

Ultimately, Russia will harm itself in both cases, undoubtedly long term. Much more than now, Russia will be at the mercy of China, which already has a strong position of power.

China has made an excellent deal with Russia on the first gas pipeline between the two countries, the Power of Siberia 1."

Europe might absorb any gas shortages in the beginning by using more coal. The alternative is more liquid gas – but that is hardly feasible in the short term, both logistically and technically.

And it makes little difference to the global use of coal. Because for the time being, Europe can only steal extra liquefied gas right in front of Asian countries, and then they will use more coal again.

Ultimately, high prices and uncertainty in the gas and oil markets will accelerate the energy transition in Europe. But, right now, the EU and North America will be cutting their own fingers. When Russia stops the flow of oil and gas, energy prices in the EU and North America will shoot through the roof. The world needs Russian oil and gas.

Who is wise? Neither Napoleon nor Hitler succeeded in subjugating Russia. Biden's strategy is a fantasy, and NATO's hope is wishful thinking. Putin remains cool, calm, and collected. I wish 'corrected,' but that, too, is an illusion.
Why is NATO obsessed with Ukraine? Why does Russia want Ukraine? Do the Ukrainians want either or neither? Has NATO or Russia ever asked the Ukrainians to serve as cannon fodder and human shields for one or the other? Has NATO ever asked the Europeans, the Americans, and the Canadians for permission to risk a nuclear war? Who's Wise?

The clock is now 25 minutes after the 11th hour. It's coming to the point; either us or them or none.
Putin has 4,200 atomic weapons at his disposal, each 100,000 times more powerful than the single atom bomb dropped on Hiroshima.
Biden has 4,000 atomic weapons at his disposal, each 100,000 times more powerful than the single atom bomb used in Hiroshima'
The clock is ticking.
Who is wise? (To continue)
Read more: Biden seeks $33 billion war chest to support Ukraine, Zelenskiy wants quick approval (Reuters, 28 April 2022)
Read more: Rand Paul says US backing Ukraine in NATO played a role in Russia's invasion (The Washington Post, 27 April 2022)
Read more: Fears Are Mounting That Ukraine War Will Spill Across Borders (The New York Times, 27 April 2022)
Read more: Europe's Fading Unity Over Ukraine (Carnegie Europe, 21 April 2022)
Read more: The New Nuclear Reality (The New Yorker, 25 April 2022)
Read more: The EU Goes After Russian Oil Sales to Europe—With an Eye on a Larger Target (Carnegie Endowment For International Peace, 5 May 2022)

Related articles by Abraham A. van Kempen:
Friday Edition: Who's Wise (Part 2)
Friday Edition: Who's Wise (Part 1)
Editorial | Did Somebody Say 'Oil,' 'Petro-Dictator,' 'America's Addiction to Oil?'
Friday Edition 8 April 2022 | Who's on First?
What We Sadly Recall Today MAY NEVER HAPPEN AGAIN
Vladimir and Volodymyr … Rulers of Peace?
The Evangelical Pope | Impart Understanding!

The Evangelical Pope | Build a World Without Violence


You can find more articles on www.buildingthebridgefoundation.com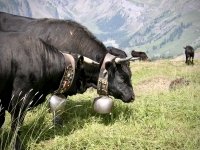 ABOUT THE AUTHOR
---

Webmaster
READ MORE
SHARE YOUR OPINION, POST A COMMENT
---
Fill in the field below to share your opinion and post your comment.