Common Grounds
---
Vladimir and Volodymyr … Rulers of Peace?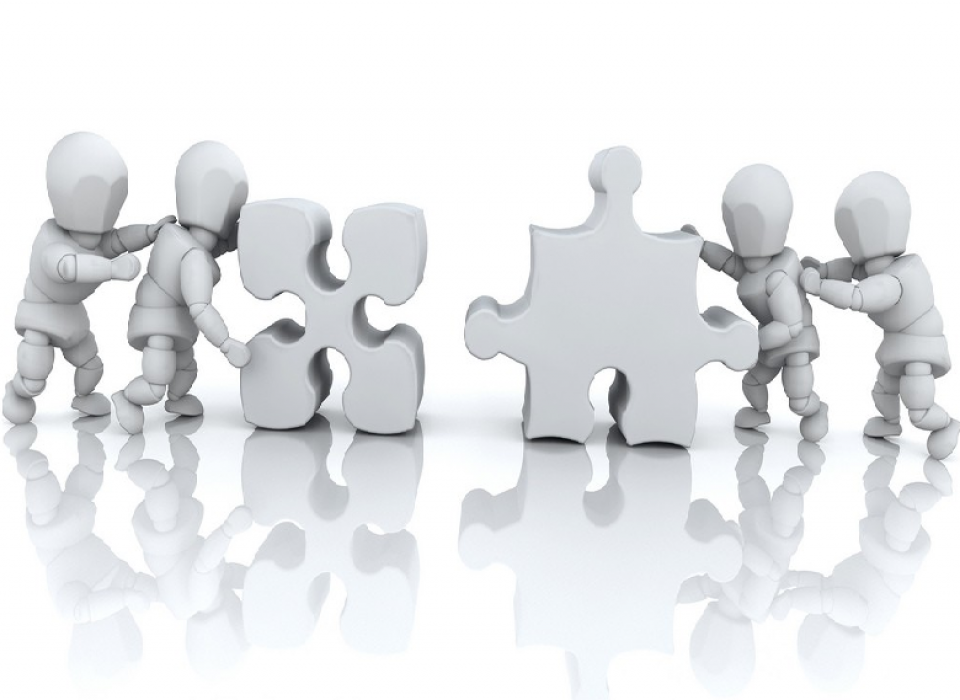 Ohrid, Macedonia, 17 March 2022 | Earlier today, while gorging on Pizza (and the Pizza here tastes even better than in New York), my friend says, "Abraham, do you know that the name Vladimir in Russian is the same as Volodymyr in Ukrainian? And you know what 'Vladimir' means? "
"Tell me!"
"Ruler of Peace." (Google' meaning of Vladimir.')
My friend continues: "I honestly believe both Vladimirs or Volodymyrs should get a crack at working toward peace. Forget NATO. They'll add fuel to the fire."
And boy, if they're genuinely rulers of peace, they have their work cut out for them.
Vladimir or Volodymyr Putin is President of the Russian Federation, the largest country on earth, covering 6.6 million square miles that span 6,000 miles in length with 11 time zones, and is populated by roughly 141.7 million, with over 100 ethnic groups. Volodymyr or Vladimir Zelenski is the President of Ukraine, a sovereign nation-state with less than 44 million inhabitants. Approximately 7.5 million identify themselves as Russian, its largest ethnic group. Though slightly more than half are born in Ukraine, most still speak and write Russian and feel equally at home in both cultures.
Every Macedonian I spoke to is pro-Ukrainian. They feel for every person in Ukraine, including the Russian Ukrainians. The Balkan region is unique. Here, East meets West. Last night at a friend's house, I saw the news from Russia (RT), the US (Fox, CNN, MSNBC), and Eurovision. It's also the first time in years that I've watched the news on any TV. The Free World has blocked RT throughout the West. We're to believe that Russia's position on the war is propaganda, as though there is none anywhere else.
Western media depicts the war almost like an Olympian soccer match, with play-by-play accounts of something like the cowboys (the good guys) on one team and the Indians (the bad guys) on the other. News is often so perfectly choreographed, with commercials strategically in between. Much that comes through the tube is more prepackaged noise than news.
The talk on the street here in Ohrid, Macedonia, reveals profound disappointment and disillusionment. I've been told that 70 percent of the Macedonians reject their government's official position. Skopje has ingratiated itself with NATO to seemingly earn brownie points to become part of the European Union (EU). The people of Macedonia, historically and hysterically, despise NATO. Nonetheless, the EU has dragged Skopje into the party line of the Free World. "Treacherous," most say.
"Now, we can't sell our apples and cherries – the world's tastiest – to Russia."
"They stopped the non-stop flight to Moscow," blockading tourism, the primary income stream in Ohrid.
In exchange for anonymity, I got some juicy responses (in italics) to my questions here in Ohrid, Macedonia.
"Isn't there one leader in the EU or the US who can outsmart Putin to prevent what is happening now, atrocities and crimes against humanity … caused by both sides," they ask.
"How can the leaders of the Free World believe that supplying weapons of mass destruction to a tiny country with a pocket-sized military will save lives and win the war against a country with firepower that rivals that of the United States?
"Why is the Free World so obsessed with Ukraine. Why does NATO need another satellite right at the doorstep of Russia? Haven't they done a cost-benefit and risk analysis? If Putin were to drop a Nagasaki or a Hiroshima, even in a rural area in Ukraine, the Free World would drop Selenski like a hot potato."
Who entrapped whom? Has Putin or the Free World set the trap?
My friends in Ohrid unanimously speculate that NATO has dug a grave for Putin but fell into it themselves. Most people on this side of complexity are pro-Ukraine and anti-NATO. In their 4,000-year history and as recent as 2002, they've been off-and-on on the same boat the Ukrainians are now navigating through the storm.
"It's only a question of time before Biden and the EU leadership will have to broker peace with their tails in between their legs."
No one, not even the most powerful economies on earth, can beat an enemy with one nuclear bomb, let alone 1000's.
And aren't we in a nuclear confrontation that might precipitate a nuclear war?
"For Putin, NATO is too close for comfort. He doesn't want NATO's nuclear arsenal located a stone's throw away from the Russian border. He wants Ukraine to serve as a buffer nation."
"Didn't Kennedy respond similarly to Khrushchev before he transplanted Russian Intercontinental Ballistic Missiles (ICBM) near the shores of Florida in Cuba?"
"Would the United States allow Mexico or Canada, two neighboring countries, to sign a NATO-like pact with China, Russia, or both?"
"Have the Free World and Russia ever asked the Ukrainians if they want to serve as cannon fodder and human shields for either the Free World or Russia?"
So, I asked: "Who on earth wants to be a sitting duck in a nuclear war between East and West? I mean, where is this war leading us? Doesn't proxy directly embroil us? Will it escalate from a localized nuclear confrontation to global annihilation?
"A proxy war between East and West, using the Ukrainians as either human shields or cannon fodder, defeats itself."
"This strategy is ruthlessly brutal, cold-blooded, vicious, and inhumane.
"Who will win? Who will lose? What is the outcome?"
For many here in Ohrid, Macedonia, the answer is almost obvious. "NO ONE!"
So why war?
"As soon as the world realizes that we're all in this together, we're all potentially cannon fodder in a nuclear holocaust; the Free World will drop Ukraine like a hot potato."
"Is it again about money and might – oil and gas – masqueraded as 'democracy'?"
"Putin is invincible compared to the former Shah of Iran or Sadam or Gaddafi."
The Corona Pandemic is now being upstaged with a war between the Free World against Mother Russia,the former Soviet Empire. And Ukraine is smack at center stage.
"If all truly care about the Ukrainians – everyone says now they're our brothers and sisters – declare a cease-fire! The Free World and Russia must stop the bloodshed, carnage, and human suffering.Come to a solution!"
So what's the anticipated outcome discussed here in the many street cafes — there are two cafes on every street corner in the center of town.
"All sides will gain some and lose some at the expense of the 'collateral damage.' Ukrainians are now dying for nothing."
My local barber said it all in three words when I asked him to compare Biden versus Putin: "I want peace." He had no further comment on the subject.
A young man, working in the Presidential Affairs Office on Red Square, said when we met three years ago, "President Putin has everything. He's been in power for 17 years. His only wish is that East and West meet and become one."
Are we witnessing a clash or a crash (misunderstanding) of civilizations? We are no longer in Stalin's Russia or Roosevelt's America. In relative terms, under Putin, Russia has become more democratic; the Free World, less. Will either ever become perfectly free? The world has changed whether we like it, want it, or not.
An Appeal to Both Vladimirs
Rulers of Peace navigate us toward peace. It's in your hands. In war, it takes many to tango; in peace, less.
"May the God of hope fill you with all joy and peace as you trust in him so that you may overflow with hope by the power of the Holy Spirit (Romans 15:13).".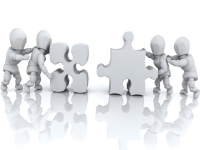 ABOUT THE AUTHOR
---

Webmaster
READ MORE
SHARE YOUR OPINION, POST A COMMENT
---
Fill in the field below to share your opinion and post your comment.