Common Grounds
---
Wednesday Edition | Russia's Sergei Lavrov Compares Ukraine to Palestine
May 18, 2022
By Abraham A. van Kempen
Published May 18, 2022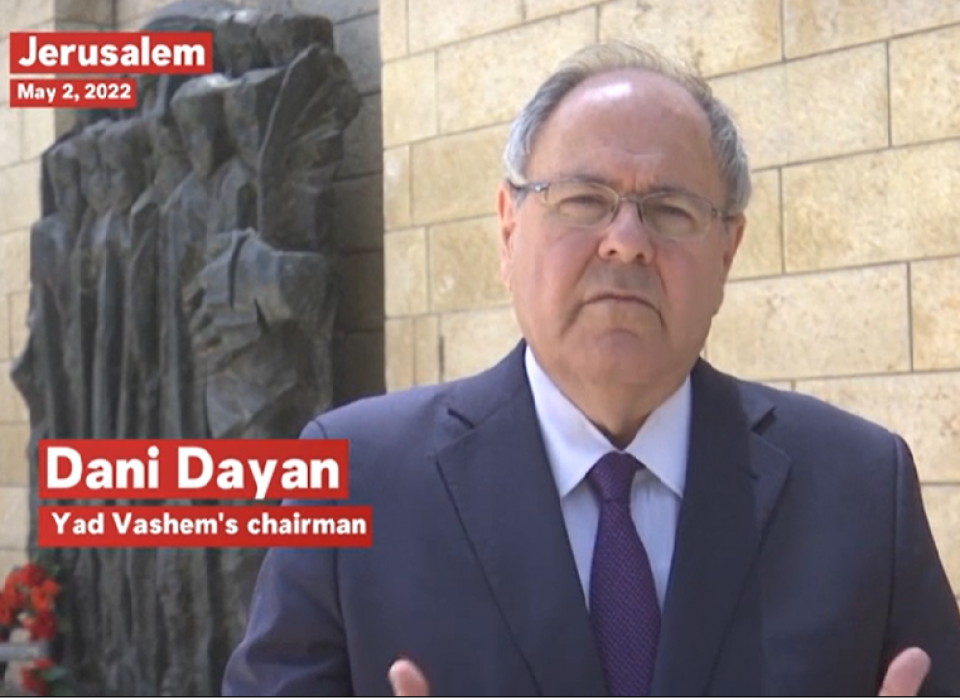 Source: Newsweek
https://www.newsweek.com/russia-sergei-lavrov-compares-ukraine-palestine-putin-israel-1706810
By JACK DUTTON
Published May 16, 2022
A video of Russian Foreign Minister Sergei Lavrov saying that for Russians to not lose sleep over the Ukraine war, they must imagine the eastern European country is "Palestine," has been shared by the Russian embassy in Geneva.
"When the United States declares that there is a threat to the United States 10,000 kilometers from the border of the United States, some people were grumbling, some were expressing their concern, but there was no hysteria like the one we witness today," he said in the video footage, shared on May 11. It is not immediately clear when it was recorded.
"When Russia, having warned for many, many years, that this is going to be a problem that we cannot tolerate a threat which NATO and the United States have been building just on our border, not 10,000 kilometers away," he said, laughing.
"You know, there was one interesting message I saw in Telegram from the Middle East. They say if you 'cannot sleep' because of the Russian conflict, there are some advices to calm you down. First, imagine this is happening in Africa. Imagine this is happening in the Middle East. Imagine Ukraine is Palestine, imagine Russia is the United States."...
Read more: Russia's Sergei Lavrov Compares Ukraine to Palestine
♦♦♦
Rewriting UNRWA: The US-Israeli Plan to Cancel out the Palestinian Right of Return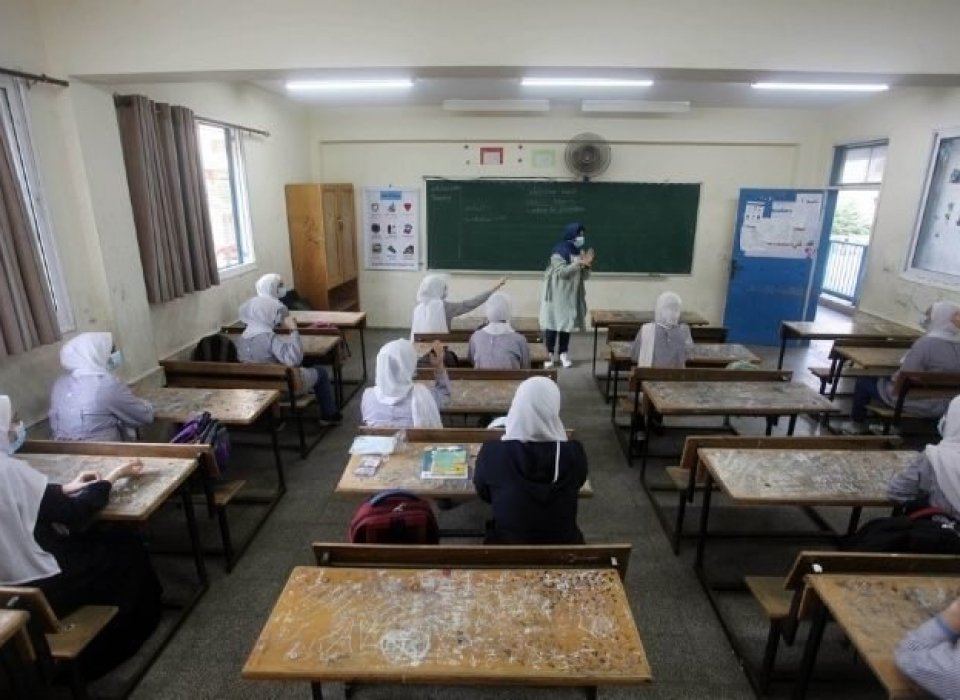 Source: Ramzy Baroud - Politics for the People
http://www.ramzybaroud.net/rewriting-unrwa-the-us-israeli-plan-to-cancel-out-the-palestinian-right-of-return/
By Ramzy Baroud
Published May 4, 2022
Palestinians are justifiably worried that the mandate granted to the United Nations Agency for Palestinian refugees, UNRWA, might be coming to an end. UNRWA's mission, which has been in effect since 1949, has done more than provide urgent aid and support to millions of refugees. It was also a political platform that protected and preserved the rights of several generations of Palestinians.
Though UNRWA was not established as a political or legal platform per se, the context of its mandate was largely political, since Palestinians became refugees as a result of military and political events – the ethnic cleansing of the Palestinian people by Israel and the latter's refusal to respect the Right of Return for Palestinians as enshrined in UN resolution 194 (III) of December 11, 1948.
"UNRWA has a humanitarian and development mandate to provide assistance and protection to Palestine refugees pending a just and lasting solution to their plight," the UN General Assembly Resolution 302 (IV) of December 8, 1949 read. Alas, neither a 'lasting solution' to the plight of the refugees, nor even a political horizon has been achieved. Instead of using this realization as a way to revisit the international community's failure to bring justice to Palestine and to hold Israel and its US benefactors accountable, it is UNRWA and, by extension, the refugees that are being punished.
In a stern warning on April 24, the head of the political committee at the Palestinian National Council (PNC), Saleh Nasser said that UNRWA's mandate might be coming to an end. Nasser referenced a recent statement by the UN body's Commissioner-General, Philippe Lazzarini, about the future of the organization...
Read more: Rewriting UNRWA: The US-Israeli Plan to Cancel out the Palestinian Right of Return
♦♦♦
Source: United Nations
https://unric.org/en/palestine-syria-ukraine-the-life-of-marsel-a-child-of-wars/
Published May 16, 2022
Marsel has roots in three countries, Palestine, Syria and Ukraine. For three generations, his family has been fleeing wars. Last stop: Paris.
Like many Syrians, Marsel arrived in 2016 in France five years after the war began. Not on foot or on makeshift boats, but by plane, direct from Lebanon, thanks to his Ukrainian passport. "My family comes from three countries and yet today I cannot live in any of them". A few weeks ago, his mother, Ludmila, was able to leave Ukraine to join him in Paris.
With his huge smile and his sparkling eyes, Marsel has nothing of the distressed exile. He himself assures us that he had a wonderful childhood and today has a fulfilled life as a young man in his thirties. However, his story is a condensed version of conflicts that have been going on for almost a century.
From Palestine to Syria
In 1948, with the creation of the State of Israel, Mohamed Zaki Abdo, Marsel's grandfather, a prosperous merchant from Yafa, left Palestine to take refuge in Damascus, Syria. The family, although uprooted, was well off: a large apartment in the center of Damascus, "the equivalent of the Champs Elysees," says Marsel. Mohammed Zaki raised his children in Damascus, with the idea that they would soon return to their country, Palestine. In the meantime, he invested in his children's education. His son Nabil, Marsel's father, studied in Luhansk, Donbass, Ukraine for a doctorate in mechanical engineering. There he met Ludmila Leonova, also a student in mechanical engineering.
In 1988, after their studies, Nabil, with his Palestinian/Syrian roots, and Ludmila, from Ukraine, went to live in Damascus. The family did not welcome the arrival of a "Russian" foreigner, and the two lovers had to move to Yarmouk, the Palestinian refugee district, which was (a much poorer district). Marsel is the second son of Nabil and Ludmila. He was born in 1992. "I have only happy memories of my childhood. My older brother and I were spoiled children. We moved around a lot, but my father taught at the university, he had an enviable status at the time, my mother decided to devote herself to us and gave piano lessons"...
Read more: Palestine, Syria, Ukraine: the life of Marsel, a child of wars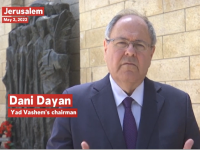 ABOUT THE AUTHOR
---

Webmaster
READ MORE
SHARE YOUR OPINION, POST A COMMENT
---
Fill in the field below to share your opinion and post your comment.