Common Grounds
---
Wednesday Edition - Opinion | What's God Got to Do With It? How Religion Fuels the Israeli-Palestinian Conflict
May 11, 2022
By Abraham A. van Kempen
Published May 11, 2022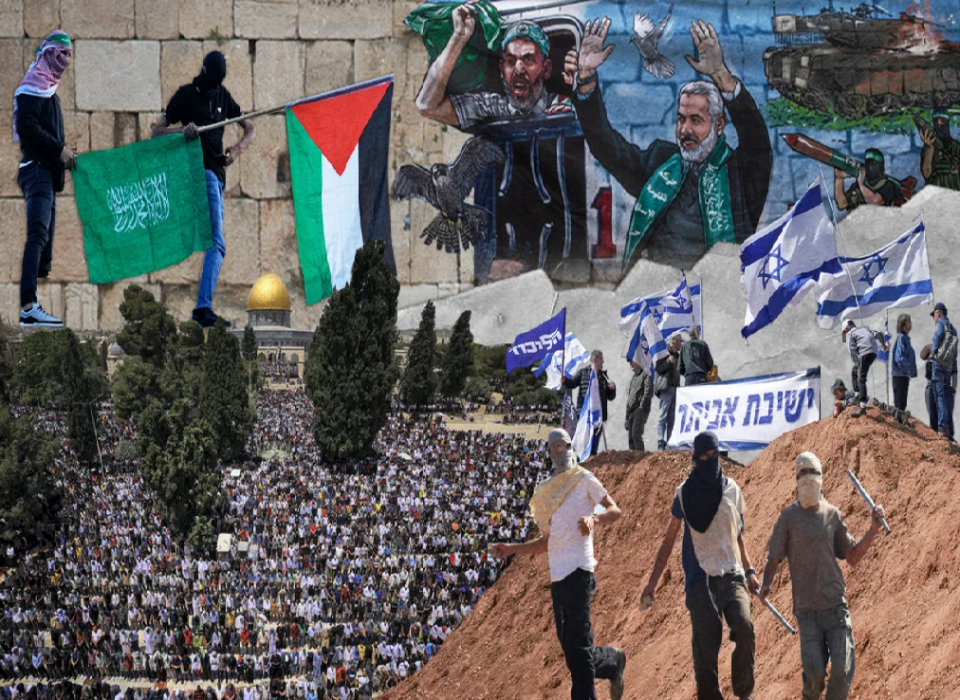 Source: Haaretz
https://www.haaretz.com/israel-news/.premium.HIGHLIGHT-what-s-god-got-to-do-with-it-how-religion-fuels-the-israel-palestinian-conflict-1.10787533
By Dahlia Scheindlin
Published May 9, 2022
Surveys of Israelis and Palestinians are definitive: There's a stark, unyielding connection between religious devotion and political extremism. Religious Jews and Muslims stoke incitement and violence. But could they also resolve the conflict?
As Ramadan, Passover and Easter coincided and violent clashes broke out in Jerusalem's Temple Mount/Al-Aqsa compound, the only surprise was that they didn't spark a full-scale war.
The growing presence of Jews visiting the compound drew Palestinian protests, the police crackdown fed Palestinian fears of an Israeli "plot" to take over al Aqsa; and the Islamist Hamas leader in Gaza, Yahya Sinwar, issued a call for attacks on Israelis and a potential religious war. Late on Independence Day, two Palestinian attackers took him at his word, killing three ultra-Orthodox Israelis in the city of Elad.
After decades of scrutinizing how the people of this region think, it's easy to conclude that religious fervor towers over claims to land, power, resources, nation and narrative, in its raw capacity to escalate conflict and block peace.
In the Israeli-Palestinian context, religious movements are prime actors stoking and sparking escalation: From Hamas or Islamic Jihad rockets fired into Israel, to radical Jewish settler attacks on Palestinians and relentless settlement expansion over decades.
But precisely because of their centrality to society and politics on both sides, there can be no peace without at least the partial acquiescence of religious communities. Why is religion such a force for incitement and violence? Even when religious communities are not actively violent, does their religious identity inevitably dictate hardline, militant political attitudes? Is there any way out of the religion-hardliner deadlock?...
Read more: Opinion | What's God Got to Do With It? How Religion Fuels the Israeli-Palestinian Conflict
♦♦♦
Source: Jews for Justice for Palestinians
https://jfjfp.com/why-anti-russia-boycotts-should-revive-the-palestinian-bds-movement/
Nada Elia writes in Middle East Eye
Published May 9, 2022
The boycott, divestment and sanctions (BDS) movement is in full swing in the US. The Biden administration is implementing it, as Republican members of Congress ask for even harsher sanctions. Most Americans approve of this policy and are eager to do their part by individually boycotting products and seeking out alternatives.
This is not fanciful thinking; it has been reality since Russia's February invasion of Ukraine. The western response was swift, as the EU, US, UK and Canada imposed sweeping sanctions on Russia, targeting President Vladimir Putin and his cronies, along with Russia's largest financial institutions and tech companies.
The arguments used by those who support boycotting Russia echo those articulated by people who support Palestinian rights
To dry up revenue sources that would finance the war, the US also banned the import of Russian oil and energy. To further cripple its economy, Washington followed with sanctions on Russia's lucrative cryptocurrency industry. And just to be safe, banks and international traders are "self-sanctioning", steering away from Russian products that are not currently banned, but may soon be...
Read more: Why anti-Russia boycotts should revive the Palestinian BDS movement
♦♦♦
Source: Palestine Chronicle
https://www.palestinechronicle.com/our-nakba-and-their-independence-on-the-problem-with-the-zionists-version-of-two-narratives/
By Benay Blend
Published May 5, 2022
"Israelis celebrate their Independence Day," Dareen Tatour explains, "but it comes with celebrating the suffering of our ancestors, the displacement of our people and the memory of massacres perpetrated against us over the years."
A poet who was repeatedly detained in Israel for her words, Tatour now lives in Sweden where she is the recipient of an ICORN residency as well as the Norwegian Writers' Union Freedom of Expression award for "break[ing] the silence on the conditions of Palestinians." She uses her literary work to encourage Palestinian women to speak up against all forms of abuse and human rights violations.
In 2019, while still living within the Zionist state, Tatour declared that she could hear the sirens mark the beginning of Israel Independence Day, a holiday commemorated by the occupiers while the occupied are still "deeply rooted in [their] homeland." For her, the day marks the initiation of ethnic cleansing, the destruction of Palestinian villages, and the formation of a Palestinian refugee population that continues growing to this day.
During a 1994 interview with Barbara Miner of Rethinking Schools magazine, the late historian Howard Zinn pondered the following question, so pertinent to the Nakba/Independence Day contradiction: How do you "foster a sense of justice and avoid the trap of relativity that, 'Well, some people say this, some people say that?'"
Read more: 'Our Nakba and Their Independence': On the Problem with the Zionists' Version of Two Narratives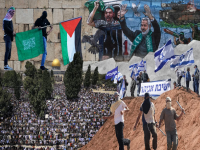 ABOUT THE AUTHOR
---

Webmaster
READ MORE
SHARE YOUR OPINION, POST A COMMENT
---
Fill in the field below to share your opinion and post your comment.