Common Grounds
---
Our Wednesday News Analysis | A soldier is not a civilian
September 14, 2022
By Abraham A. van Kempen
Published September 14, 2022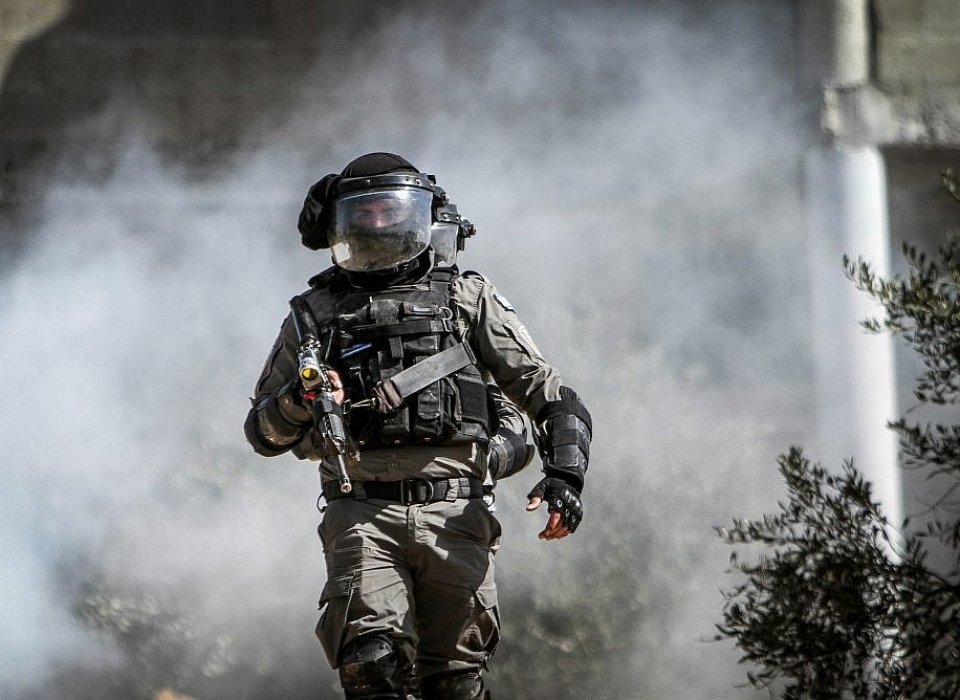 Source: +972 Magazine
https://www.972mag.com/soldier-not-a-civilian/
By Orly Noy
Published September 6, 2022
By blurring the line between combatants and civilians, Israel justifies its repression of Palestinians — and decries all resistance to it as "terrorism."
The media's conduct is not only unprofessional; it is a dangerous manipulation of the public mind, which is also no longer able to distinguish between terrorism and legitimate opposition. And yet, paradoxically, it is precisely this public — that is, the civilian population — that has the greatest interest in preserving this distinction, which is recognized and anchored in the international laws of war.
The shooting at a soldiers' bus on Sunday in the Jordan Valley, in the occupied West Bank, sent Israel's military reporters and security commentators rushing to the news studios in a familiar fashion. Accordingly, everyone used the same vocabulary to describe what happened: the Palestinian shooters were defined in all of the reports as "terrorists," while the event itself was a "terrorist attack."
And yet, none of the reports I saw on the various channels mentioned the basic fact that the shooting happened in occupied territory. The Israeli media avoids making the crucial distinction between an action directed against soldiers and an action directed against civilians; just like the regime it serves, in the eyes of the vast majority of the Israeli media there is no Palestinian struggle that is not inherently defined as terrorism, be it armed or unarmed.
Every Palestinian protester is a "rioter" or "terrorist," and all armed resistance to Israeli invasions into West Bank cities, which are becoming an almost nightly event, is "terrorism." All the while, Israel is steadily and alarmingly expanding the applicability of the concept of terrorism to the Palestinian population. Over the past decade we have heard Israeli officials accuse Palestinians of such absurdities as "construction terror" and "diplomatic terror," while just last year Defense Minister Benny Gantz's declared several of the most prominent Palestinian civil society organizations to be "terrorist organizations."...
Read more: A soldier is not a civilian
Source: Palestine Chronicle
https://www.palestinechronicle.com/my-life-will-never-be-the-same-gaza-girl-who-lost-her-eye-in-israeli-war-talks-about-her-future-in-photos/?utm_content=buffer690a5&utm_medium=social&utm_source=linkedin.com&utm_campaign=buffer
By Palestine Chronicle Staff
Published September 8, 2022
10-year-old Areej Asaliya lost her eye during the latest Israeli war on the besieged Gaza Strip.
She was playing on the roof of her house in the Jabaliya refugee camp when a powerful Israeli airstrike hit her neighborhood.
The Palestine Chronicle visited Areej and her family and classmates, a few days after she returned to school.
"I am afraid of the future," Areej told local media in Gaza. "My life will never be the same. I am not able to play with my friends as I used to do, because I am in pain and I had to undergo several surgeries already."
Areej's father, Ayoub, was still in shock as he talked to journalists about the moments immediately following the incident.
"When we arrived at the hospital, Areej's right eye was in very bad shape. I immediately realized that my child had lost her eye," he said.
Ayoub told us that Areej is struggling with emotional and physical pain. He called on the international community to expose Israeli war crimes.
The latest Israeli war on the Strip killed 49 Palestinians, including 17 children.
Read more: 'My Life Will Never Be the Same': Gaza Girl Who Lost Her Eye in Israeli War Talks about Her Future (IN PHOTOS)
Source: Middle East Eye
https://www.middleeasteye.net/news/queen-elizabeth-israel-never-visited-how
By MEE staff
Published September 9, 2022
Queen, who visited more than 120 countries during her seven-decade reign, accused by some of an unofficial boycott

Later, after viewing a map showing the locations of illegal settlements in the occupied West Bank, Queen Elizabeth was quoted as saying: "What a depressing map."
Despite her visiting more than 120 countries and traveling around a million miles during her 70 years on the throne, it has not gone unnoticed that Queen Elizabeth II, who died on Thursday, never visited Israel.
Indeed, no member of the UK's royal family visited the country in an official capacity until 2018, when Prince William, the queen's grandson, arrived for the 70th anniversary of Israel's independence, ending what appeared to many as an unofficial boycott.
Reasons given for the apparent snub ranged from a fear of upsetting wealthy Gulf Arab nations and losing subsequent trade deals, to the violent insurgency waged against the British mandate in Palestine by Zionist armed groups prior to Israel's declaration of independent in 1948.
Visiting Jordan in 1984, one of several visits she made to the Middle East, the queen was reported to have said "How frightening" as Israeli fighter jets shot past in the sky as she viewed the West Bank in the distance.
Queen Nour, King Hussein of Jordan's wife, was said to have replied: "It's terrible."
Later, after viewing a map showing the locations of illegal settlements in the occupied West Bank, Queen Elizabeth was quoted as saying: "What a depressing map."
Read more: Queen Elizabeth II: Why did the British monarch never visit Israel?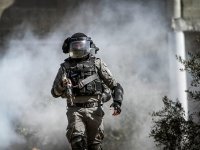 ABOUT THE AUTHOR
---

Webmaster
READ MORE
SHARE YOUR OPINION, POST A COMMENT
---
Fill in the field below to share your opinion and post your comment.