Common Grounds
---
Wednesday Edition | FORGET LIBERATING UKRAINE – WE FIRST NEED TO LIBERATE OUR MINDS
June 15, 2022
By Abraham A. van Kempen
Published June 15, 2022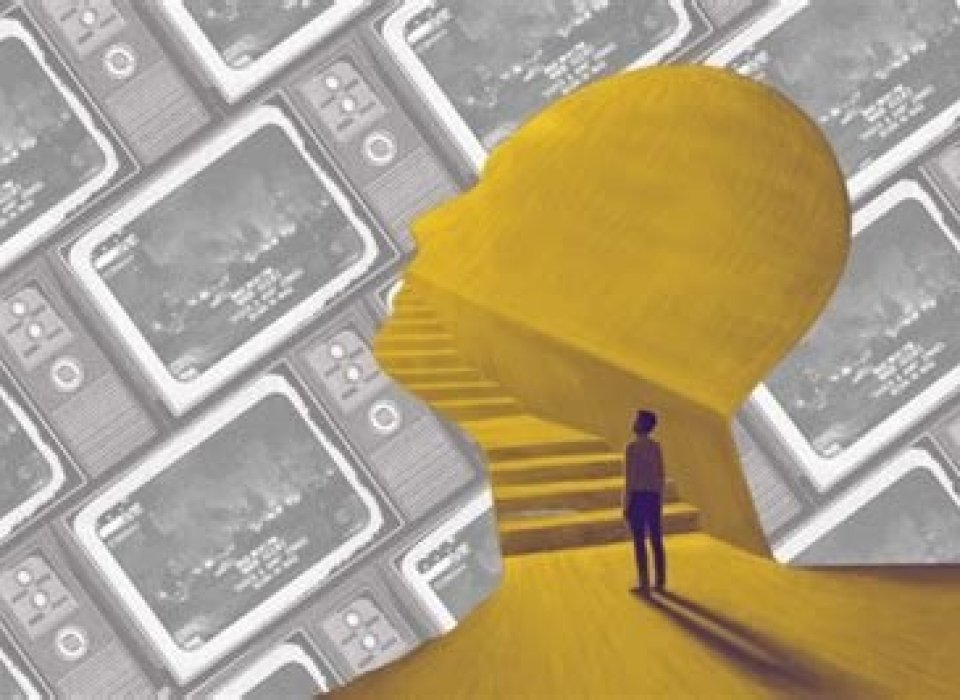 Source: Mintpressnews
https://www.mintpressnews.com/forget-liberating-ukraine-liberate-our-minds/281063/
By JONATHAN COOK
Published June 10, 2022
Nothing should better qualify me to write about world affairs at the moment – and Western meddling in Ukraine – than the fact that I have intimately followed the twists and turns of Israeli politics for two decades.
We will turn to the wider picture in a moment. But before that, let us consider developments in Israel, as its "historic," year-old government – which included for the very first time a party representing a section of Israel's minority of Palestinian citizens – teeters on the brink of collapse.
Crisis struck, as everyone knew it would sooner or later, because the Israeli parliament had to vote on a major issue relating to the occupation: renewing a temporary law that for decades has regularly extended Israel's legal system outside its territory, applying it to Jewish settlers living on stolen Palestinian land in the West Bank.
That law lies at the heart of an Israeli political system that the world's leading human rights groups, both in Israel and abroad, now belatedly admit has always constituted apartheid. The law ensures that Jewish settlers living in the West Bank in violation of international law receive rights different from, and far superior to, those of the Palestinians that are ruled over by Israel's occupying military authorities...
Read more: FORGET LIBERATING UKRAINE – WE FIRST NEED TO LIBERATE OUR MINDS
♦♦♦
Source: Weekly Worker
https://weeklyworker.co.uk/worker/1398/messianic-colonialism/#fnref1
By Moshe Machover
Published June 9, 2022
Religious ideology and nationalist ideology have a unique interrelationship; after all, even secular Zionists have to justify their ongoing colonial project with reference to a god they do not believe in. However, as Moshé Machover shows, it is the religious Zionists of the far right who are increasingly setting the agenda, not least by staging all manner of highly dangerous provocations
Recently I was watching live news from Jerusalem, which exemplified in a frightening way the subject of this article.1 There was a huge demonstration of hate led by messianic thugs, streaming through the gates of the old city of Jerusalem, taunting and attacking the Palestinian inhabitants and celebrating the conquest of 1967.
This brings me to the topic of ideology. I am going to address not Zionist colonisation as such, but the very unique role of the special kind of ideology used to inflame, justify and fuel the conflict on the Israeli side. This comes as a sequel to a previous article, published five years ago: namely 'Israel and the Messiah's ass'.2 The 'ass' in question is not used in the anatomical American sense of the word, but simply means 'donkey'. (A slightly different version of the article was later published in Monthly Review3).
This refers to the old testament book of Zechariah (9:9), which may be read as a prophesy that the messiah will arrive victorious - riding not on a horse, but an ass. In other words, he will be both victorious and humble like ordinary people. This is relevant to what I shall discuss below.
What I am going to discuss first is the dangerous incendiary role of the fusion and mutual adaptation of two components. The first is a strand within Zionism - a religious mutation of it, if you like - which brought out into the open something which was in fact immanent within Zionism from the beginning. This is now playing a leading role in pulling the cart of Zionism in its direction: in other words, into a religious evolution...
Read more: Messianic colonialism
♦♦♦

Source: Middle East Monitor
https://www.middleeastmonitor.com/20220613-palestinians-are-bound-to-win-why-israelis-are-prophesying-the-end-of-their-state/
By Dr Ramzy Baroud
Published June 13, 2022

While it is true that Zionism is a modern political ideology that has exploited religion to achieve specific colonial objectives in Palestine, prophecies continue to be a critical component of Israel's perception of itself, and of the state's relationship with other groups, especially Christian messianic groups in the United States and worldwide.
The subject of religious prophecies and their centrality to Israel's political thought was once more highlighted following remarks by former Israeli Prime Minister Ehud Barak, in a recent interview with the Hebrew-language newspaper Yedioth Ahronoth. Barak, perceived to be a 'progressive' politician, who was once the leader of Israel's Labour Party, expressed fears that Israel will "disintegrate" before the 80th anniversary of its 1948 establishment.
"Throughout the Jewish history, the Jews did not rule for more than eighty years, except in the two kingdoms of David and the Hasmonean dynasty and, in both periods, their disintegration began in the eighth decade," Barak said.
Based on pseudo-historical analysis, Barak's prophecy seemed to conflate historical facts with typical messianic Israeli thinking, reminiscent of statements made by Israel's former Prime Minister Benjamin Netanyahu in 2017...
Read more: Palestinians 'are bound to win': Why Israelis are prophesying the end of their state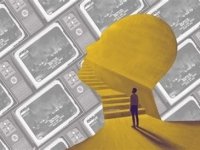 ABOUT THE AUTHOR
---

Webmaster
READ MORE
SHARE YOUR OPINION, POST A COMMENT
---
Fill in the field below to share your opinion and post your comment.