Common Grounds
---
Ultra-Orthodox Aliyah to Israel Is Breaking Records. Here's Why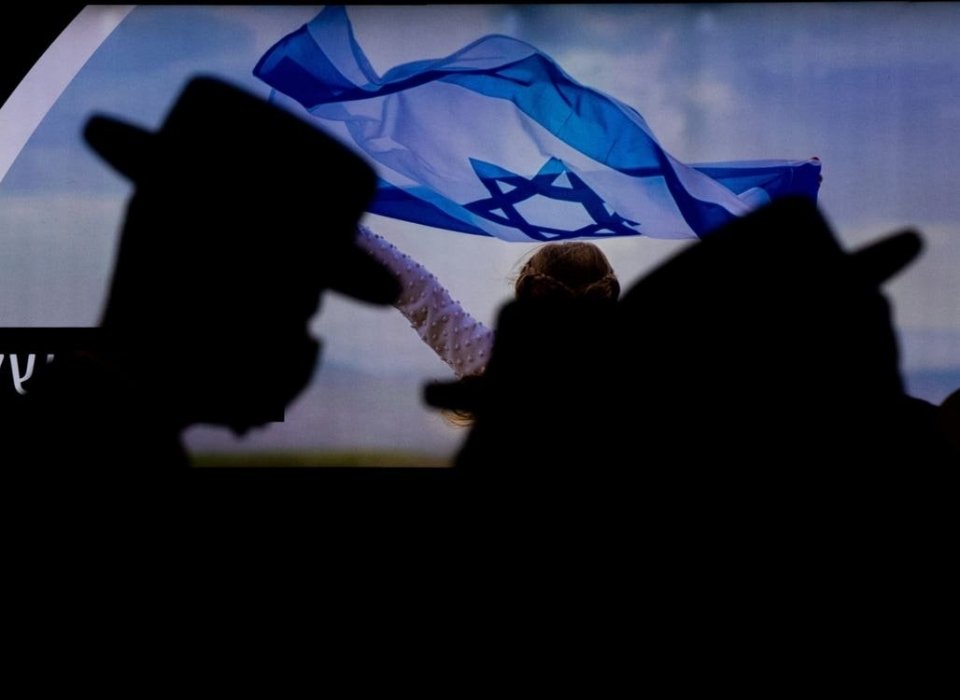 Ultra-Orthodox Jews at Ben-Gurion Airport recently. For many decades, it was considered taboo for Haredim to even contemplate making aliyah to Israel.Credit: Ohad Zwigenberg
Nesanel Cadle, an ultra-Orthodox rabbi from the suburbs of Philadelphia, will be moving to Israel this summer with his wife and five children. "B'ezras Hashem [with God's help]," he makes sure to add.

They will be joined by 70 other East Coast families, all heading to a new English-speaking, Haredi neighborhood being built especially for them on the outskirts of Afula, northern Israel.

In a phone call from his home in Yardley, where he runs a small shul, Cadle explains what prompted the move: "Jews don't feel as comfortable as they once did in America."

Menachem Leibowitz, along with his wife and eight children, moved three months ago to Ramat Beit Shemesh, a popular destination for religious, English-speaking immigrants.

Since moving to Israel from Lakewood, N.J. – one of the largest Haredi hubs in North America – Leibowitz has been spearheading an initiative to bring over two large groups of ultra-Orthodox families from the East Coast in 2022. One group consists mainly of families from Lakewood and the other of families spread out across the East Coast.

They will be heading to two new neighborhoods being built especially for them: one in a town up north and the other in a town down south. "The mayors wanted to keep it quiet, so I agreed not to publish the names of these towns until the families started moving in," Leibowitz says.
Within the next few months, the first group of about 20 families is expected to land in Israel, and the plan is to bring over another 100 families by the summer. Arrangements are being made, says Leibowitz, so that in those families where the men study full-time in kolels (yeshivas for married men) and the women are the main breadwinners, these women will be able to continue working remotely.
"In the past few years, there has been a major upsurge in the desire to move to Eretz Yisroel within the Haredi community in the U.S.," says Leibowitz, who like many ultra-Orthodox Jews prefers to use the biblical name for Israel. "In fact, it's been overwhelming, and we are already laying the groundwork for other locations."

Rabbi Pesach Lerner is the founder and chairman of Eretz Hakodesh, the first Haredi slate ever to stand in World Zionist Congress elections. It did phenomenally well in the election held last year, emerging as the third largest party.
The decision to launch such a party was seen as a sign of the changing winds within a community that has traditionally distanced itself from Zionism and the modern Jewish state – often to the point of outright hostility. Indeed, most Haredim were vehemently opposed the establishment of the State of Israel, out of a belief that Jewish sovereignty must wait for the coming of the Messiah. As far as they were concerned, better no state at all than one run by a bunch of nonbelievers.
An ultra-Orthodox man arriving at Ben-Gurion Airport recently (illustrative).Credit: Tomer Appelbaum
"In the past, there didn't used to be any conversation at all about aliyah within the American Haredi community," says Lerner. "Now that conversation is happening."

That is why Eretz Hakodesh has made securing more funding and resources for Haredi aliyah one of its top priorities since venturing into the world of Zionist politics.

With his "encouragement," as Lerner terms it, Nefesh B'Nefesh – the private organization that handles aliyah from North America on behalf of the Israeli government – recently created a designated Haredi desk to service this particular group.

"There needs to be someone who talks the talk and walks the walk and can guide these people," Lerner says.

Within the Haredi community in Israel, it is common for men to study full-time in kolels and for families to live off of government stipends. By contrast, Lerner notes, the community he represents in the United States tends to consist mainly of businesspeople and professionals.

"For many of them, a big concern was how they would make a living if they ever moved to Israel – and one of the important things they learned during the pandemic is that it is possible to work remotely," he says. "What has also become clear to them is that they can earn a lot less in Israel yet live better because they don't have to pay tuition for private schools for their kids, which for this community is one of the biggest expenses."
An ultra-Orthodox woman pushing a stroller in the Haredi neighborhood of Ramat Beit Shemesh.Credit: Emil Salman
On average, about 3,000 North American Jews immigrate to Israel every year. According to figures made available by Nefesh B'Nefesh, about 40 percent of those who have come in recent years identify as either ultra-Orthodox, Chabad or Orthodox – in other words, more strictly observant than Modern Orthodox. As far as Lerner is concerned, that qualifies them as Haredi.

"I was shocked when I discovered it was that many," he says. (Presumably, many of those who identify as plain "Orthodox" are what is known in the United States as "yeshivish" and in Israel as "Chardali" – an acronym for Haredi-Dati-Leumi, or "ultra-Orthodox religious Zionist.")

Shattering the taboo
Avraham Shusteris
Avraham Shusteris, 36, grew up in Fairlawn, N.J., in what he describes as a "secular Russian-Jewish family." While participating in a Birthright trip, he developed a strong connection to Israel and came back a few years later to study in a Haredi yeshiva. He had been considering aliyah for a while, but it was only after a conversation with Rabbi Chaim Kanievsky – a leading Haredi authority in Israel – that he finally decided to act. "He encouraged me to take my young family and move to Israel," recounts Shusteris, who has been living in Beit Shemesh with his wife and four children for the past three years.

Aliyah, says Shusteris, was considered a "taboo" subject in Haredi society in the United States until very recently. But a combination of growing antisemitism, often directed against ultra-Orthodox Jews, and the rising cost of living had led many to rethink their future in America, he says. Indeed, notes Shusteris, several prominent Haredi rabbis in the United States have even issued public statements encouraging religious Jews to leave.

"While religious Jews have always known they are not at home in the Diaspora, they are really starting to feel it more acutely in the post-coronavirus world," he says. "At the same time, the opportunities for remote work have expanded beyond anybody's wildest dreams. That means living in Israel and working for an American company is more realistic than ever."

A trained accountant, Shusteris notes that he himself worked remotely for a firm in Philadelphia while living in Israel for several years.

Earlier this year, he set up an organization called the Nachliel Project, which aims to boost Haredi aliyah from the United States. The organization produces videos about life in different English-speaking Haredi communities around Israel, organizes tours for potential immigrants and publishes articles in the U.S. Haredi press stressing the advantage of life in Israel for Torah-observant Jews.
Ultra-Orthodox Americans, he believes, are "the next great frontier in aliyah" and a "natural fit" for Israel.

"They have a natural affinity to the Land of Israel by virtue of the fact that they pray toward Israel three times a day, mention Israel countless times throughout the day in their Torah learning and in the blessings they make, visit Israel on their vacations, and send their children to Israel to study," he explains.

Another factor behind this new wave of aliyah is the growing sense of political and social alienation among ultra-Orthodox Jews in the United States.

It began with the coronavirus crisis when, as Cadle notes, Haredi Jews were "singled out" for not conforming with the rules and blamed for the spread of the disease. It continued with Donald Trump's defeat in the 2020 presidential election and the rise of the progressive left.

Indeed, Haredim in the United States were among Trump's staunchest supporters, sharing many of same "family values" – i.e., opposition to abortion and LGBTQ rights – as his evangelical base. "Today, they are witnessing the rapid decline of morality and values in the U.S.," says Shusteris.

Cadle puts it even more bluntly: "The move to the left in the United States, particularly the social values it represents, is very unsettling to many of us."

Peripheral vision

While Jerusalem and Beit Shemesh remain popular destinations for Haredi immigrants from the United States, the high cost of real estate in these big cities is causing many to consider alternative locations in remote parts of the country, where housing is more affordable. But rather than come on their own, they prefer to move together in groups, which provides them with the benefits of a built-in support system of other English speakers.

Yoel Berman, who grew up in Los Angeles and lives in Sanhedria, a Haredi neighborhood in Jerusalem, is the brains behind a new initiative that aims to draw English-speaking Haredi immigrants to what he describes as "out-of-town communities."
Yoel Berman
"My target audience includes both married yeshiva students who are here already and might continue staying for the long term if they knew about more affordable or suitable opportunities out of town, as well as people in the U.S. who might also consider aliyah if they knew about such opportunities," says 40-year-old Berman, a scribe by profession, whose venture is called "Avira D'Eretz Yisroel" ("Land of Israel Atmosphere").

Berman came to Israel on his own at age 19 to study at the prestigious Mir Yeshiva in Jerusalem, and never left. When asked what prompted his aliyah, he responds: "As someone who is very much connected to Jewish history, the fulfillment of a 2,000-year-old national dream, shared with many of our nation's great people whom I looked up to as role models – the Gaon of Vilna, for example, the Baal Shem Tov and the Chatam Sofer – very much appealed to me," he says. "I specifically connected to those who not only saw Israel as a holy place where they could live out the remainder of their lives, but also a place where Jews would once again live and thrive as a nation. I see myself continuing in their footsteps."

Chaim Ekstein, who grew up in the Hasidic Satmar community, moved to Jerusalem with his wife and seven children just over a year ago. They would have come earlier were it not for the pandemic, says Ekstein, 43, who owns an insurance and investment company.
Chaim Ekstein
Ekstein says he had wanted to make the move 12 years earlier, but it took that much time for his wife to come around and agree to leave their home in the Hasidic community of Monroe, N.Y.

"Many people in the Haredi world grow up with a sense of disconnect from Eretz Yisroel because they've lived so long in the galus [exile]," he says. "For me, fulfilling the mitzvah of living in Eretz Yisroel is a major part of my Judaism."

Circumstances have changed dramatically since the early days of the state, notes Ekstein, when leading Haredi authorities denounced Zionism and discouraged religious Jews from moving to Israel.

"There were deep concerns then that because Israel was run by secular Jews, it would be hard to remain religious there," he says. "But today, there is no place in the world that it is easier to be a religious Jew than Israel."

When asked if the group of 70 families he is bringing to Israel this summer are Zionists, Cadle pauses for a moment. "That's a good question," he says. "Let's put it this way: Every one of them loves the Land of Israel and the Jewish people, as well as the idea of living in a Jewish state. At the same time, I have to say that they have very little in common with secular Zionists."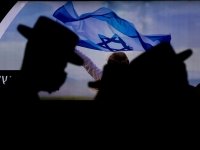 ABOUT THE AUTHOR
---

Webmaster
READ MORE
SHARE YOUR OPINION, POST A COMMENT
---
Fill in the field below to share your opinion and post your comment.