Common Grounds
---
Special Edition | The Mullahs – How Long? Not Long!
March 17, 2023
Meet My Source in Iran, from now on referred to as SIR (Source in Iran)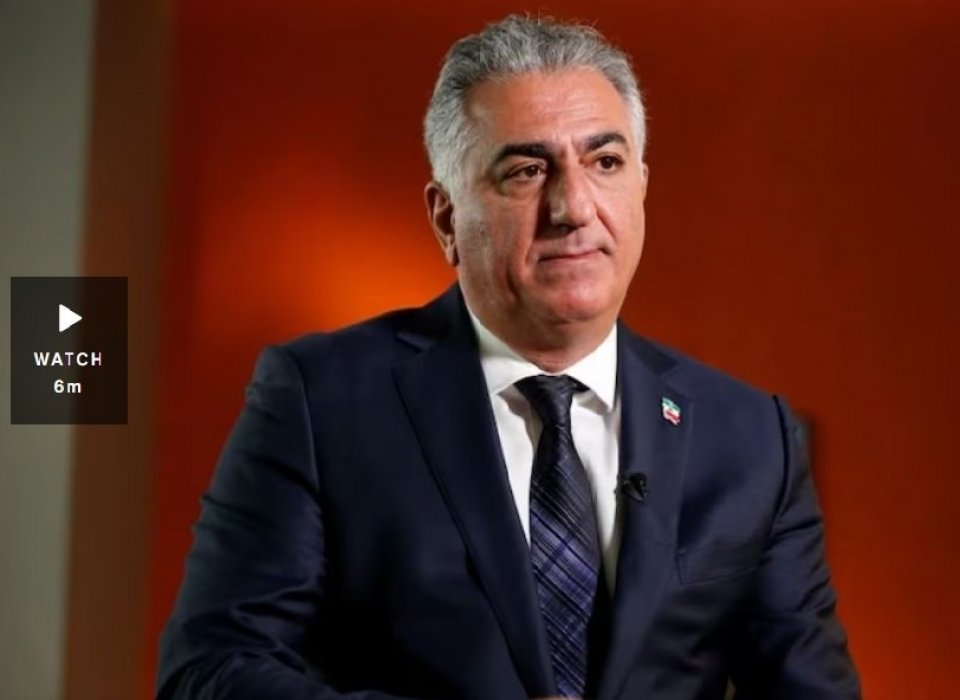 "The role that I'm offering in this process of transition is to be of help to maintain a smooth process — to maximize the participation of democratic forces in this process,"
The Prince tells ABC News Australia.

Could a democracy movement 'led' by Iran's exiled Prince Reza Pahlavi (31 October 1960) help free the country?

The Hague, 17 March 2023 | If you know of any story that is decisive, tell the world. We're still searching.

But first, meet SIR* (my Source in Iran)
Over dinner, my Iranian source talked about the Mullahs. "Their days are numbered," SIR (Source in Iran) says. "The numbers favor the Iranian people … the Mullahs pretend to be religious. They're fake. Their actions, economically raping the people of Iran, are not of God."
SIR continues: "The low-educated mullahs have amassed $billions for themselves at the expense of highly educated and hardworking Iranians … that is if they can even find jobs. Iranians are severely under-employed. Your taxi driver might once have been a professor at a prestigious university."
*I do not know the true identity of SIR (Source in Iran).

What is the Side of the Story that is Not Yet Decisive? Edited by Abraham A. van Kempen

Could Democracy Free Iran
By Nassim Khadem
ABC News Australia
Updated Tuesday, 14 Feb 2023
"The Islamic Republic has survived because of our differences, and we should put our differences aside until we come to the polling booth,"
Nobel peace prize laureate Shirin Ebadi
said in a video message broadcast at the event.
As protests roil Iran, its exiled crown prince is taking a more significant role and winning more attention in some quarters.
He's advocating for regime change and wants to play a lead role in a council formed with other opposition figures in the Iranian diaspora, who claim to represent the country's democracy movement.
After more than 40 years of living abroad, mainly in the United States, Reza Pahlavi remains a polarizing figure.
While he espouses the democratic, secular, and liberal aspirations that many Iranians hold, the shadow of his late father, the Shah, continues to loom over him.
And while many are firmly against the theocratic system of the Ayatollahs, not everyone wants a return to a monarchy.
Iranians have been risking their lives in the latest wave of protests in Iran, sparked by the death in custody of 22-year-old Mahsa Amini (Jina Amini) on September 16. The 22-year-old was killed by so-called 'morality police' for 'improperly' wearing her hijab, triggering widespread outrage and calls for regime change.
Pahlavi has consistently said he does not seek a role as a future leader of Iran, and whether Iran's people chose a republic or monarchy to replace the mullahs is their choice.

However, he does want the Iranian people to endorse him to help overthrow the Islamic Republic and lead the transition toward a secular democracy.

He insists that whoever Iranians then elect in a free and open referendum is up to them.
He's not the only one seeking a leadership role. It's late January when Pahlavi speaks to ABC News. There's been some heated debate within the diaspora about whether one person should be given that power, no matter how well-intentioned.
But since our interview, Pahlavi and other ex-pat opposition figures have deliberately tried to shift the discourse and show that they stand united in taking down the Islamic Republic.
On February 11 – which marked the 44th year of the Islamic Revolution and was met by anti-Islamic Republic protests in cities worldwide – eight of these opposition figures, including Pahlavi, banded together at Georgetown University in the US capital, Washington DC.

They supported one common message:
for democratic countries to help the Iranian people
overthrow the regime and establish a secular democracy.

'Discernible advocacy'
Whatever group or leader comes after the Islamic Republic will come from within Iran.
That's something Pahlavi and others agree on.
But Iran's opposition has long been split into numerous factions, including monarchists, republicans, leftists, and groups formed within ethnic minorities, including Kurds, Baluchis, and Arabs.
Pahlavi, and others in this opposition group, say their role is to represent the democratic movement within Iran.

They urge other groups to join them
(one of the criticisms by an Iranian diaspora news outlet journalist
attending the Georgetown event was that
not enough minority groups were invited to be part of it).

It's a role this group claims to be taking on behalf of those Iranian dissidents, activists, and intellectuals locked up in jails – many of whom have been subject to physical and psychological torture and some of whom face the death penalty.
Pahlavi says the protesters "will certainly benefit from more discernible advocacy."

"So we won't be questioned as to whether this truly represents the aspirations – or the ask – that our compatriots have from the international community, legislators, political leaders, and decision-makers," Pahlavi tells ABC News.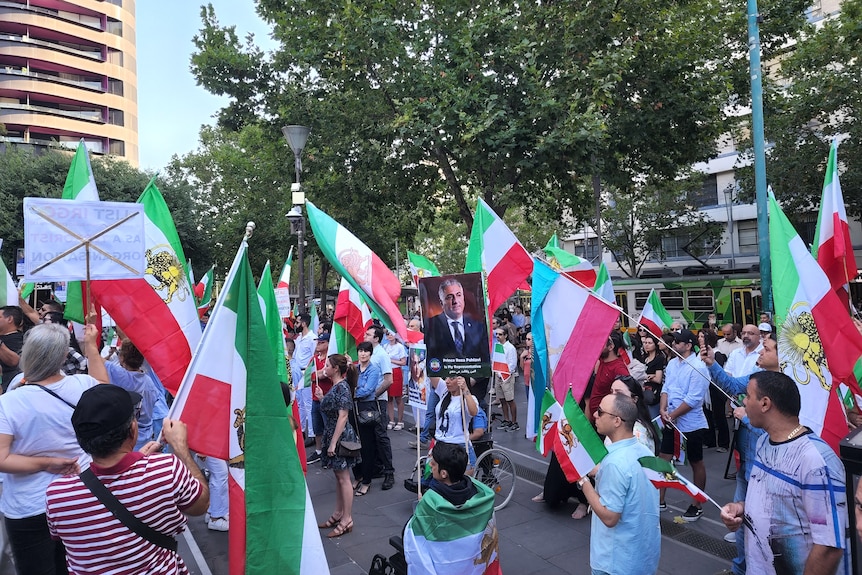 Protesters in Melbourne on the weekend called for the end to the Islamic Republic.(ABC News: Nassim Khadem)

Both he and activist Masih Alinejad have been invited to speak at the Munich Security Conference later this week, which is attended each year by foreign ministers and world leaders.
The conference is a networking opportunity, with high-profile Iranians pushing for regime change.
This year, the organizers have invited Iranian opposition members instead of regime leaders to participate.
It shows that while the regime's apparatus is still intact — and the protests have diminished (some argue temporarily) following the government's brutal crackdown — this latest uprising is still seen as one the most severe challenges to the Islamic Republic since the 1979 revolution.
Continue reading: 'Could a democracy movement 'led' by Iran's exiled Prince Reza Pahlavi (31 October 1960) help free the country?', by Nassim Kadhem, ABC News Australia, 14 February 2023.


Read more: Iran's regime is cracking under protests, but a challenge remains to ensure the revolution isn't 'hijacked,' by Nassim Kadhem, ABC News Australia, 7 January 2023.

December 14, 2022
Source: Project Syndicate
https://www.project-syndicate.org/commentary/iran-protests-morality-police-abolished-by-djavad-salehi-isfahani-2022-12?utm_source=Project%20Syndicate%20Newsletter&utm_campaign=804505bc83-sunday_newsletter_12_11_2022&utm_medium=email&utm_term=0_73bad5b7d8-804505bc83-93791313&mc_cid=804505bc83&mc_eid=284f1f0e24&barrier=accesspaylog


By DJAVAD SALEHI-ISFAHANI
Published December 6, 2022


The Islamic Republic has been unable to quell the civil unrest that erupted three months ago after Mahsa Amini died after being detained for violating hijab rules. While the regime has abolished the morality police, the protesters have broadened their demands.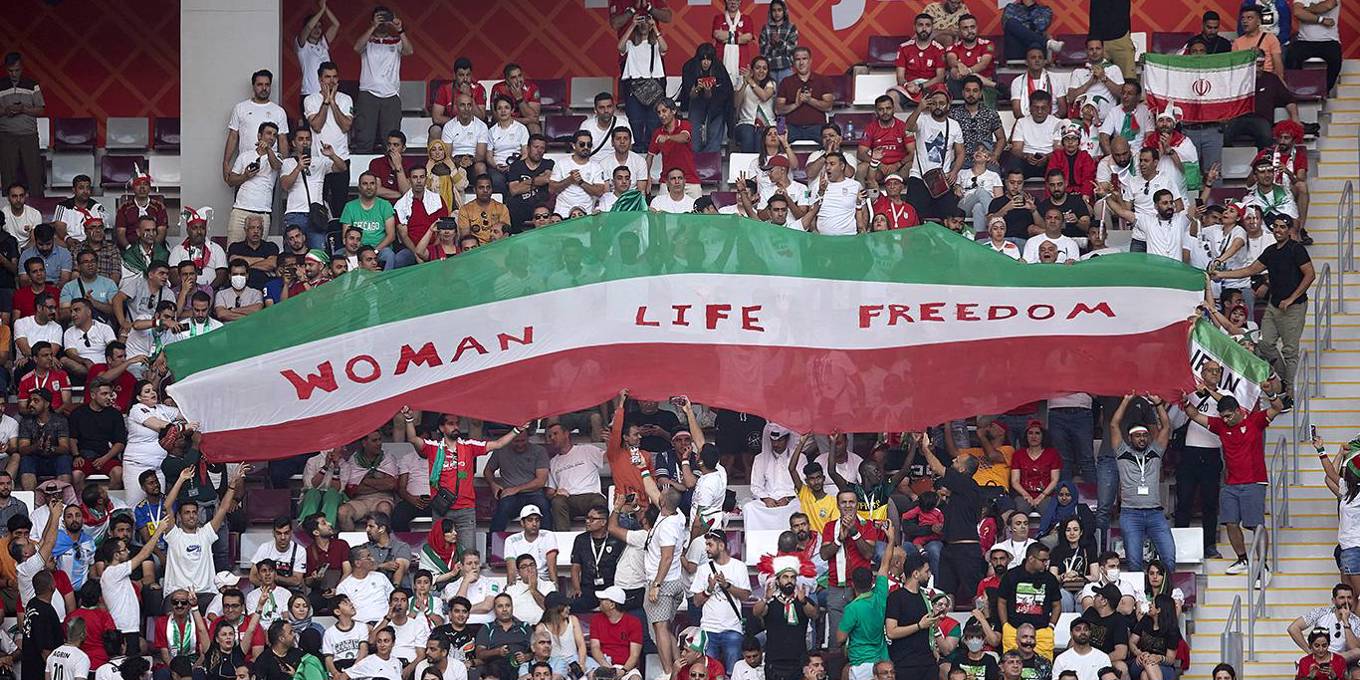 Juan Luis Diaz/Quality Sport Images/Getty Images
"… the United States has a poor record of fostering regime change in Afghanistan, Iraq, Libya, and Syria, leaving behind failed or profoundly destabilized states."

BLACKSBURG, VIRGINIA – The massive public protests raging across Iran since 22-year-old Mahsa Amini died in the custody of the morality police in September arrived at the World Cup. Ahead of its 6-2 loss to England last month, the Iranian team refused to sing the Islamic Republic's national anthem, with some activists in attendance waving protest signs and booing the team for not quitting the tournament altogether in a show of solidarity toward the hundreds of young Iranians killed during the past ten weeks.

Football is, by far, Iran's favorite sport. So, for Iranians to turn against their national team, especially one that had topped the Asian qualifiers, speaks to the deep wound that the protests have etched on the country's psyche. As the movement has grown and protests spread from Tehran to the provinces, protesters have broadened their demands. Their call to end harassment by the morality police soon hardened into chants of "death to the dictator," referring to 83-year-old Supreme Leader Ayatollah Ali Khamenei.

To be sure, this crisis does not appear to threaten the regime's survival. The protesters lack the means to overthrow the government, and the leadership is unlikely to splinter. Fortunately for the regime, its external enemies are helping it keep its different factions united. Saudi Arabia's Crown Prince Mohammed bin Salman and Israel's former and likely future prime minister, Binyamin Netanyahu, both supporters of the protests, are probably the two most reviled figures in Iran. And the United States has a poor record of fostering regime change in Afghanistan, Iraq, Libya, and Syria, leaving behind failed or profoundly destabilized states.

But the Islamic Republic's harsh crackdown on protesters has severed the government's ties to several generations of Iranians, not only young people. Their parents' generation had primarily been loyal to the revolution; in their youth, middle-aged Iranians sought to reform the system from within rather than overthrow it. They elected politicians who promised material benefits and greater tolerance toward different lifestyles.

Over the past two decades, Iranian reformists have tried with limited success to make the Islamic Republic more tolerant. Former President Mohammad Khatami, elected in 1997, pushed for "dialogue among civilizations" until he stepped down in 2005. President Hassan Rouhani, who served from 2013 until 2021, promised more moderate social policies, repairing relations with the West and ending economic sanctions. Even former President Mahmoud Ahmadinejad, elected as a hardliner in 2005, later turned against his conservative benefactors and adopted his style of reformism. Since leaving office in 2013, he has campaigned for greater individual liberties and the abolition of the morality police (a step the regime has now taken).

In 2021, frustrated hardliners engineered the election of a profoundly conservative cleric, current President Ebrahim Raisi, whose task would be demonstrating what true Islamic revolutionaries could deliver to the public. A uniform traditionalist government, the hardliners hoped, would provide economic prosperity at home and cement Iran's position as a regional power, turning Iranians away from reform and rapprochement with the West.

When prosperity failed to materialize, the hardliners blamed Iran's poor economic performance on Western sanctions, neoliberal policies introduced by previous governments, and over-reliance on globalized markets. Some even blamed the ineffectual 2015 nuclear deal for the country's economic ills. Raisi, who won the presidency with only 18 million votes (out of an electorate of 59 million), lacks the mandate and the experience to deliver on his promises to reach a deal with the West, tame inflation, and stop the depreciation of the currency.

It follows that Iranian conservatives were unprepared when the protests erupted. Tensions between young women and the authorities over forced hijab-wearing have been bubbling for years, but conservatives paid little attention. Hardliners had been pushing for increased surveillance of women in public spaces since 2019, before Raisi's election. Many thought it was time to reverse the lax enforcement of the 1983 hijab law that criminalized female attire deemed "un-Islamic." That doing so was inconsistent with the changing times and that the dress code had already sparked protracted anti-hijab protests in Iran's more affluent urban neighborhoods did not seem to trigger alarm bells.

The regime missed that Iranian society had changed since 1983, when most women observed the hijab law willingly. Many women lived very different lives back then; they experienced 6-8 pregnancies on average, did not seek work outside the home, and were not as highly educated. The pro-poor policies of the early Islamic revolutionaries provided electricity, clean water, and health services to rural and poor urban areas, transforming many women's lives. Today, however, women in Iran marry in their mid-to-late twenties and have two children on average. Thirty-eight percent of Iranian women in their twenties have at least some higher education, compared to 33% of men in their age cohort. To them, the mere thought that they could be arrested and dragged to a re-education camp by the morality police is intolerable.

To his credit, Raisi, who promised to create a million jobs and a million new homes every year during his four-year term, has mainly focused on realizing his ambitious economic goals. But during his first year in office, the economy added only 374,000 jobs. We do not have data on how many new homes were built during this time, but it seems safe to assume that it was far fewer than a million.

A decade of economic failures has stoked even more anger among Iran's youth. Young Iranian college graduates wait more than 2.5 years on average before landing their first job. In 2021, almost half of the college-educated women in their twenties and a quarter of their male peers were unemployed. Most Iranians in their late twenties still live with their parents, financially unable to start a family.

In trying to quell widespread unrest, the authorities will likely find it was much easier to abolish the hated morality police than it will be to bring about robust economic growth. Given Iran's support for Russia's war in Ukraine, reviving the nuclear deal seems impossible, as does the prospect of Iran rejoining the global economy anytime soon.


Djavad Salehi-Isfahani, Professor of Economics at Virginia Tech, is a research fellow at the Economic Research Forum in Cairo and an associate of the Middle East Initiative at the Harvard Kennedy School Belfer Center.

___________________________
Related Articles Recently Posted on www.buildingthebridgefoundation.com:
Our Friday News Analysis | 'In Search of a Nation's Soul (Part 26),' 9 March 2023.

Our Wednesday News Analysis | 'Israel was built on burned Palestinian villages',' 15 March 2023.
The Evangelical Pope| 'Solidarity Improving the Living Conditions of All,' 13 March 2023.
The views expressed are solely those of the author and may or may not reflect those of the Building the Bridge Foundation, The Hague.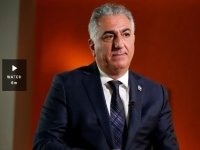 ABOUT THE AUTHOR
---

Webmaster
READ MORE
SHARE YOUR OPINION, POST A COMMENT
---
Fill in the field below to share your opinion and post your comment.