Common Grounds
---
Our Wednesday News Analysis | Why Europe sees Ukrainians as victims, but Palestinians as 'the other'
March 08, 2023
By Abraham A. van Kempen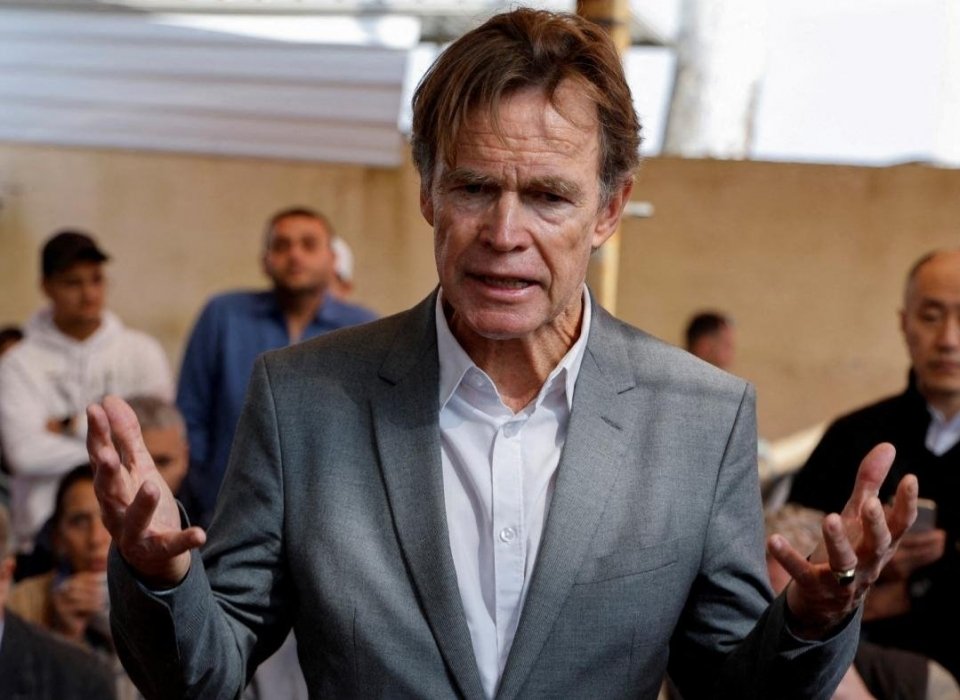 Sven Kuhn von Burgsdorff, ambassador of the European Union in Palestine, speaks during a visit to Palestinian families after an Israeli settlers' rampage in Huwara on 3 March 2023 (Reuters)
Source: Middle East Eye
https://www.middleeasteye.net/opinion/israel-palestine-europe-ukraine-violence-orientalist-other
By Elena Aoun, Jeremy Dieudonne
Published March 6, 2023
Unlike Ukrainians, who are recognised as belonging to the European 'self', Palestinians remain subject to stigmatising representations despite what they suffer at the hands of the Israeli occupation
"...the daily non-directly lethal violence of the occupation and
the engulfing control of the Palestinian territories and lives is one that can be comfortably ignored.
In contrast,
the Palestinian use of any violent means against the occupation is automatically framed in terrorist terms and understood only as wanton violence that feeds into the Israeli narrative."
The conflict between Israel and the Palestinians in the occupied territories has been sliding back into a new cycle of heightened tension and violence in the last few months, and more so since the beginning of 2023.
Whereas this development hardly comes as a surprise to most observers, what is striking is the increasingly unbalanced attitude of Western states, and especially the usually more "equidistant" Europeans. Though many examples can be derived from recent events, one instance is particularly illustrative of this trend.
Despite the similarities between Ukraine and Palestine, cognitive biases lead European diplomacies and media to interpret these two conflicts in almost opposite ways
On 26 January, an Israeli military operation in the Jenin refugee camp resulted in the death of nine Palestinians and the injury of 20 more. The following evening, a Palestinian attacked Jewish Israelis leaving a synagogue, killing seven and injuring several more. On this second event, the reaction of the European Union (EU) came swiftly on 28 January. Through the voice of its high representative (HR), the EU said that it was "horrified" by these "frightening terrorist attacks" and strongly condemned these "senseless acts of violence and hatred"...
Read more: Why Europe sees Ukrainians as victims, but Palestinians as 'the other'
AN ISRAELI SECURITY FORCE MEMBER GRABS A DEMONSTRATOR BY THE NECK DURING A MARCH ORGANIZED BY ACTIVISTS FROM ISRAEL AND PALESTINE ON THEIR WAY TO HUWARA TO SHOW SOLIDARITY FOLLOWING THE SETTLER RAMPAGE THERE EARLIER THIS WEEK, MARCH 3 2023 (PHOTO: ILIA YEFIMOVICH/DPA VIA ZUMA PRESS/APA IMAGES)
Source: Mondoweiss
https://mondoweiss.net/2023/03/a-letter-to-supporters-of-israel-it-is-time-to-break-your-silence/
By REV. GRAYLAN SCOTT HAGLER
Published March 3, 2023
Even as Israel slides further into religious fascism, and chants of "death to the Arabs" become commonplace, there are still those who say "I'll wait and see." It is time for them to speak up.
Dear Supporters of Israel,
It is time to step out and criticize this country that has operated above accountability. Things are spiraling out of control. They have been out of control for some time, but now the insanity and madness are being exposed to the world, and this arrogant behavior must be brought into question for the sake of justice, humanity, and the survival of Israel.
" … this is a grave and frightening moment for Israel. Israel will either stand in the world's raw spotlight of evaluation redeemed and justified, or it will sink deeper into that place where the soul of Israel will be lost forever
and unable to be redeemed."
Recently, Israeli Occupation Forces entered the refugee camp of Jenin (January 2023), killing at least 10 Palestinians. Among the dead was a 61-year-old Black Palestinian mother peeking through blinds. Then, in February, a brazen attack by Israeli forces was carried out in Nablus that killed at least 11 and injured 102 Palestinians.
In response, it appears, Palestinian assailant(s) killed two Israeli brothers, and settlers have reacted in revenge attacks. There are attacks every day, reported and unreported, that are being carried out by Jewish settlers in fanatical frenzy, and by Palestinians in response to the brutality of the occupation. This is a natural manifestation of a government swung severely to the right, embracing religious and political fascism and White Supremacy, while denying any of that, and without any legal restraints or accountability.
To support Israel demands calls for accountability and restraint. If we remain non-judgmental in the face of wrong, injustice, and demagoguery then we are not supporting Israel, but ushering its demise. Diminishment comes in many forms: losing respect in the eyes of the world community; devolving into a totalitarian state; becoming a religious state of exclusivity and hate; and, in general, being a morally and ethically bankrupt country...
Read more: A letter to supporters of Israel: It is time to break your silence

The West Bank barrier. JUSTIN MCINTOSH, CC BY 2.0 , VIA WIKIMEDIA COMMONS

Source: The Connecticut Mirror
https://ctmirror.org/2023/03/07/washingtons-contributes-to-failed-israel-palestine-peace-policy/
By John Fussell
Published March 7, 2023
"If it were "5 minutes to midnight" in 1982, it is now the twilight zone.
The Washington policy of handwringing and expressions of "deep concern"
while unconditionally supporting the State of Israel as it pursues apartheid policies
will not preserve Israel's security
or bring justice to the Palestinians."
Official U.S. policy opposes Israel's recently announced plan to construct 10,000 housing units for Jewish settlers in the West Bank Palestinian territory. But even as Secretary of State Antony Blinken and Sen. Chris Murphy express "deep concern," the Biden administration opposes a UN bid to denounce Israel's unlawful West Bank settlement expansion.
Washington's expressions of "deep concern" followed by reassurances of no meaningful consequences have contributed to, rather than curbed, Israel's colonization of the West Bank Palestinian territory militarily occupied by Israel since 1967. Over and over again, Israel has expanded its unlawful settlement enterprise in the occupied territories without any meaningful consequences. Nonetheless, Democrat and Republican administrations continue to reward Israel, the largest cumulative recipient of U.S. foreign assistance since WWII.
One is left to wonder why our elected officials fail to conform policy to the unfolding "facts on the ground." Ever since the creation of the State of Israel in 1948 (following the UN Resolution 181 partitioning of Palestine in 1947), under every Israeli government, whether Labor or Likud, the State of Israel continues its colonization of Palestinian land in part, via the expansion of Jewish settlements throughout the occupied territories. The present Israeli government is no different.
In 1982, Israeli Prime Minister Menachem Begin aimed "to have 100,000 settlers in the West Bank as soon as possible," a "critical mass" so large "that no Israeli government thereafter could agree to withdraw from the territory." In response, Meron Benvenisti, the former mayor of Jerusalem, issued his "five minutes to midnight" stark warning that the Israeli government had "proceeded methodically and effectively toward de facto annexation of the West Bank." Since then, Israeli settlements in the West Bank, East Jerusalem, and the Golan have grown to more than 140, not including the 100 Israeli illegal outposts. These settlements, throughout the area once intended for a Palestinian State, house nearly 700,000 Jewish settlers...
Read more: Washington's duplicity contributes to a failed Israel/Palestine peace policy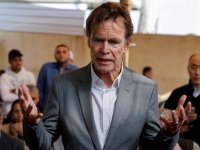 ABOUT THE AUTHOR
---

Webmaster
READ MORE
SHARE YOUR OPINION, POST A COMMENT
---
Fill in the field below to share your opinion and post your comment.