Common Grounds
---
Opinion // Israel Must Not Divide Jerusalem
December 04, 2017
Source: Haaretz
https://www.haaretz.com/opinion/.premium-1.826521
By Moshe Arens
Published Dec 03, 2017
Arbitrarily altering a city's boundaries based on demographic forecasts is hardly the way to manage a municipality. Instead, all of East Jerusalem should be rehabilitated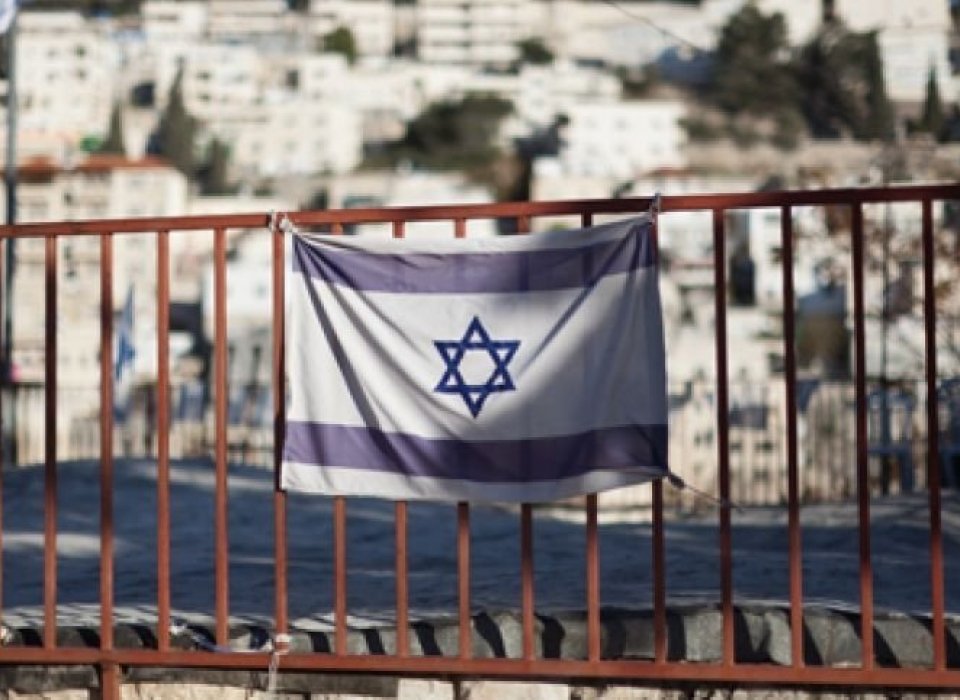 An Israeli flag hangs outside a settler's home in the East Jerusalem neighborhood of Silwan. Emil Salman
Ministers Zeev Elkin and Naftali Bennett are sponsoring legislation that would let the government change Jerusalem's borders, making the Kafr Aqab and Shoafat refugee-camp neighborhoods that have been within the city's boundaries for 50 years separate municipal entities.

Both ministers have impeccable records regarding their opposition to the division of Jerusalem, but still the legislation they're trying to move through the Knesset at lightning speed constitutes a shrinking of the municipal boundaries of Israel's capital by separating off certain neighborhoods. Like it or not, this is a division of Jerusalem. No wonder Mayor Nir Barkat objects.

As for the residents of Kafr Aqab and the Shoafat refugee camp, it's adding insult to injury. The injury was the total neglect of these neighborhoods for 50 years, turning them into slums in which crime is rampant.

When some years ago walls were built that separated these neighborhoods from the rest of Jerusalem, they were in effect abandoned by the municipality and the state, becoming a no-man's land. Most people in these neighborhoods are residents of Jerusalem and the State of Israel and have an option to apply for Israeli citizenship. Now Elkin and Bennett want to kick them out of Jerusalem.

The presumed motives behind this ill-conceived move are demographic forecasts for Jerusalem. As both ministers know, many demographic forecasts have turned out wrong. These may turn out wrong as well.
In any case, arbitrarily altering a city's boundaries on such forecasts is hardly the recommended way to manage municipalities, whether in Jerusalem or any other Israeli city. If Jerusalem suffers from a demographic imbalance it's caused by its many residents who leave year after year. If ways aren't found to cease this outflow, Elkin and Bennett or their successors will be busy in the years to come shrinking Jerusalem's borders even further.
That the proposed changes are bound to affect the lives of the residents of the two neighborhoods is beyond question. What's their opinion? Does anyone care? One would expect that the Knesset committees dealing with the proposed legislation would invite residents of Kafr Aqab and the Shoafat refugee camp to hearings to give them a chance to voice their opinions.

It would be morally reprehensible to bring about this change in total disregard of the feelings of the residents who are to be affected by it. Actually, an attempt is being made to rush the relevant legislation through the Knesset in a matter of days. After 50 years of neglect, what's the hurry?

Instead of fiddling with Jerusalem's boundaries, the ministers and mayor should set in motion a plan to rehabilitate all East Jerusalem's neighborhoods. That a Palestinian refugee camp, Shoafat, has existed for 50 years within Israel's sovereign borders is inexcusable.

The responsibility for the neglect of the East Jerusalem neighborhoods rests with successive Israeli governments, led by the Labor Party and Likud. It's high time that this be changed, and not by moving some of the neighborhoods out of Jerusalem's borders. All this is going to involve large-scale investments and will surely take a number of years. Better late than never.

And while they're at it, they should urge the Interior Ministry to stop dragging its feet in dealing with the increasing number of applications by East Jerusalem residents for Israeli citizenship. This is their right by Israeli law, and no bureaucrat should be allowed to deliberately interfere with the process.
All these steps if taken will truly turn Jerusalem, the capital of Israel, into a united city. A city that all Israelis – Jews and Arabs – can be proud of.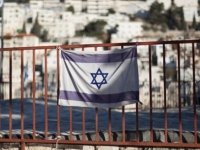 ABOUT THE AUTHOR
---

Webmaster
READ MORE
SHARE YOUR OPINION, POST A COMMENT
---
Fill in the field below to share your opinion and post your comment.