Common Grounds
---
WATCH // Trump on Jerusalem Embassy Move: 'Evangelicals Appreciate It More Than the Jews'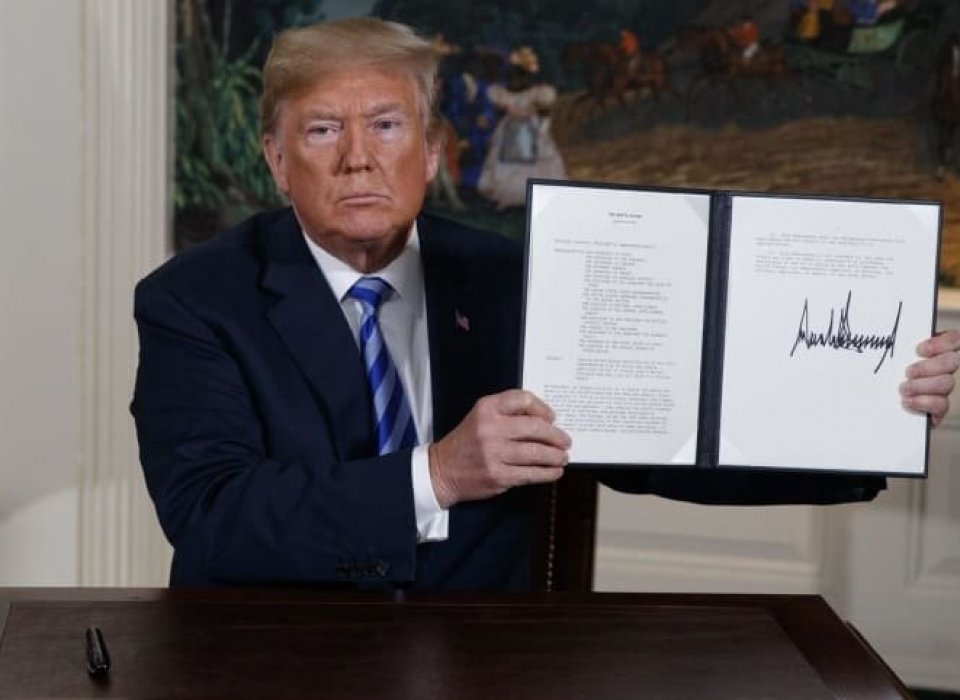 President Donald Trump shows a signed Presidential Memorandum after delivering a statement on the Iran nuclear deal from the Diplomatic Reception Room of the White House, Tuesday, May 8, 2018Evan Vucci / אי־פי
"I tell you what, I get more calls of thank you from evangelicals, and I see it in the audiences and everything else, than I do from Jewish people," Trump said. "And the Jewish people appreciate it but the evangelicals appreciate it more than the Jews."
"It's not a surprise though Mr. President, because evangelicals are people of the book," Huckabee replied. "And they believe you kept a promise, were fulfilling really a 3,000-year old commitment to recognize Jerusalem as the capital."
"I think it's a nice thing to say because it really affects Jewish people in theory more, but as you say people of the book, people of the Bible," Trump said. "But the evangelicals really appreciate it and that makes me feel good."
Huckabee, the father of White House Press Secretary Sarah Huckabee Sanders, has stirred controversy himself of late. Huckabee was called a racist after he tweeted a photo on Saturday of five men who appear to be using hand signs associated with the MS-13 gang with the caption, "Nancy Pelosi introduces her campaign committee for the take back of the House."

An Exclusive Interview with President Donald Trump (Full Interview) | Huckabee
Watch the video here
Jared Kushner, Trump's son-in-law and senior adviser, said Washington would announce its Middle East peace plan soon, and press on with or without Palestinian president Mahmoud Abbas.
Nancy Pelosi introduces her campaign committee for the take back of the House. pic.twitter.com/yKDhkVubck

— Gov. Mike Huckabee (@GovMikeHuckabee) June 23, 2018


The comments underlined gaping divisions between Washington and the Palestinian leadership that have widened since Trump recognised Jerusalem as Israel's capital in December and moved the U.S. Embassy there, overriding decades of U.S. policy.
Palestinian officials, who want East Jerusalem as the capital of a future state, accused Kushner of trying to undermine Abbas and what they described as their leader's moderate camp.
Kushner - Trump's son-in-law who is meeting leaders in the region, but not Abbas - told Palestinian newspaper Al Quds in an interview published in Arabic on Sunday, that he doubted whether the Palestinian president was willing or able to seal a deal.

"If President Abbas is willing to come back to the table, we are ready to engage; if he is not, we will likely air the plan publicly," Kushner said, according to an English transcript of his words provided by Washington.
"However, I do question how much President Abbas has the ability to, or is willing to, lean into finishing a deal. He has his talking points which have not changed in the last 25 years," he added.
Kushner appealed directly to the Palestinian people and portrayed Abbas, 82, as a leader entrenched in the past.
"There have been countless mistakes and missed opportunities over the years, and you, the Palestinian people, have paid the price," said Kushner, who is on the trip with U.S. envoy Jason Greenblatt. "Don't let your leadership reject a plan they haven't even seen," he added.
Abbas has refused to see Trump's team since the embassy decision, accusing Washington of pro-Israel bias.
Reuters contributed to this report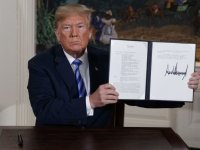 ABOUT THE AUTHOR
---

Webmaster
READ MORE
SHARE YOUR OPINION, POST A COMMENT
---
Fill in the field below to share your opinion and post your comment.