Common Grounds
---
The Evangelical Pope | A Premonition to Eternity
August 08, 2022
Living Words from John Paul II
Edited by Abraham A. van Kempen
Published August 7, 2022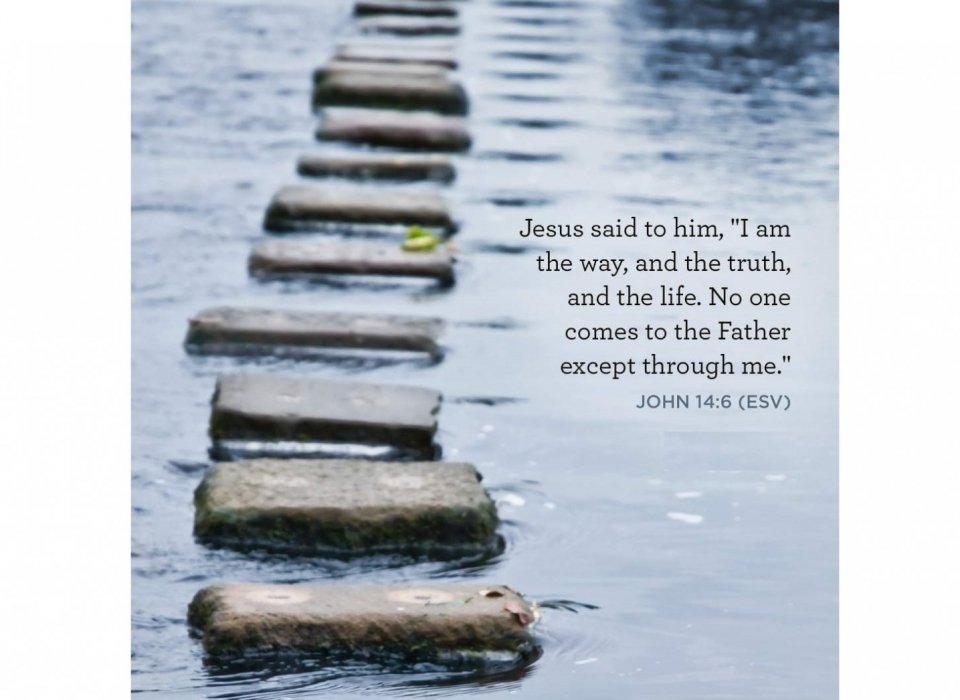 Each week we let Saint Pope John Paul II share meaningful signposts to spark socio-economic resolves through justice and righteousness combined with mercy and compassion; in short, love.
6 Jesus [God in the flesh] answered, "I am the way, the truth, and the life … No one comes to [God] the Father except through me."
__ John 14: 6
[So, what does God say about how one comes to God? See Editor's Note below!]
Innsbruck, Austria 27 June 1988 | A dignified homeland means more than clean air, transparent water, and healthy soil.
The homeland each of us longs for grows where people are kind to one another and act for each other, bear each other in their weaknesses, where there is time for a confidential conversation, and where one is willing to forgive.
Motherland means designing a home and workplace responsibly, paying attention to Sundays and public holidays, providing hospitality, helpfulness in the neighborhood, and political culture.
Such an experience may even become a premonition of our eternal homeland among believers. *
_________________________
Editor's note | Steppingstones! So many Christians view the physical Jesus as the way, the truth, and the life to come to God. Yet, contrary to most Muslims and Jews, most Christians believe that 2,000 years ago, Jesus Christ was God in the flesh, in other words, God. Today, many Christians believe that the name 'Jesus' is another name for God.
So, in John 14: 6, God (Jesus) is saying, "you've got to come through me (God) to come to me (God).
What is Jesus saying? One comes to God through God's (Jesus') character: humility, grace, and compassion.
What is 1) the way, 2) the truth, and 3) the life?
1) Jesus (God in the flesh) is ''
2) Jesus (God in the flesh) is 'Mercy and Compassion.'
3) Jesus (God in the flesh) is ''
So, what does God say about how one comes to God? One comes to God in humility and because of God's Mercy, Compassion, and Grace (undeserved and unconditional GRACE).
Saint Pope John Paul II implores that while living on earth, let's (try to) express humility, mercy, compassion, and grace to one another.

4 The Lord takes delight in his people; he crowns the humble with victory.
__ Psalm 149: 4 (New International Version NIV)
_________________________
Excerpted from:
PASTORALBESUCH IN ÖSTERREICH, HL. MESSE FÜR DIE GLÄUBIGEN DER DIÖZESEN INNSBRUCK UND FELDKIRCH IM «BERGISEL STADION», PREDIGT VON JOHANNES PAUL II. Innsbruck – Montag, 27 Juni 1988
https://www.vatican.va/content/john-paul-ii/de/homilies/1988/documents/hf_jp-ii_hom_19880627_innsbruck.html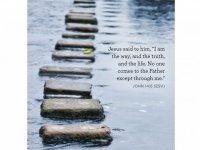 ABOUT THE AUTHOR
---

Webmaster
READ MORE
SHARE YOUR OPINION, POST A COMMENT
---
Fill in the field below to share your opinion and post your comment.