Common Grounds
---
Prayer is not only speaking but, above all, listening …1
May 29, 2020
Living Words from John Paul II
Edited by Abraham A. van Kempen
Published Sunday, 31 May 2020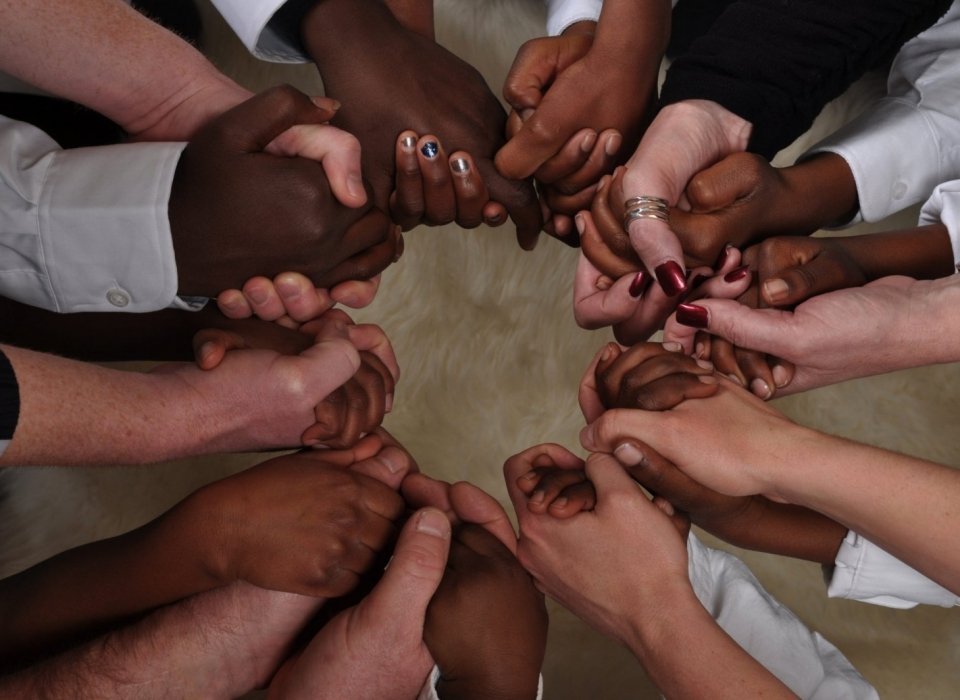 Each week we let Saint Pope John Paul II share meaningful signposts to spark socio-economic resolves through justice and righteousness combined with mercy and compassion; in short, love.
"Then a cloud appeared and covered them with its shadow, and a voice came from the cloud, "This is my own dear Son—listen to him! (Mark 9: 7 Good News Translation GNT)" (*Page xiii; Kindle Locations 74-76).
Humankind cannot live without prayer; any more than one can live without breathing. We must humbly search for his will. It is he who should inspire our pledge for a more just and a more united world. God's ways are not always our ways. They transcend our actions, which are forever incomplete, and the intentions of our hearts, which are still imperfect. God can never be used for our purposes, for he is above all.2

God asks that we should listen to his voice. He expects from us obedience to his holy will in a free consent of mind and heart.2
In a world that desires unity and peace, and which, however, experiences a thousand tensions and conflicts, should not believers favor friendship between the peoples who form one single community on earth? We know that they have the same origin and the same end: The God who made them and who waits for them because he will gather them together.2
This witness of faith, which is vital for us and which can never tolerate either infidelity to God or indifference to the truth, is made with respect for the other religious traditions. Everyone hopes to be respected for what he is and for what he conscientiously believes.2
We desire that all may reach the fullness of the divine truth. Still, no one can do that except through the free adherence of conscience, protected from exterior compulsions, which would be unworthy of the clear homage of reason and heart, characteristic of human dignity. The true meaning of religious liberty concurrently respects God and man. It is the sincere reverence of such worshippers that God awaits, of worshippers in spirit and truth.2
We cannot sincerely pray to God the Father of all humanity if we treat any people in other than brotherly fashion. God has created humankind in his image.We must also respect and love and help every human being because every person is a creature of God. One does not adequately fulfill himself unless he knows God unless one accepts him with all his heart and unless one obeys him to the extent of the ways of perfection.2
Therefore, respect and dialogue require reciprocity in all spheres, especially in that which concerns fundamental freedoms. Religious freedom favors peace and agreement between the peoples. They help resolve the problems of today's men and women, especially those of the young.2
…
The Lord Jesus challenges you this evening. He asks you to lend him your hands and your feet, your hearts and your minds, so that – through you! – he may set the downtrodden free (Luke 4: 18).
With Christ, I ask you to replace selfishness with solidarity. Solidarity is the opposite of escapism, laziness, and loving only those who love you (Matthew 5: 46)!1
Solidarity demands that you work with others and for others without exception.1
Christ knows what is in your heart – and he loves you. His gaze of love has enlightened each one of you (John 1: 9).1
I thank the young people of Uganda for being children of the light and the day (Thessalonians 5: 5). In your light, I see the light of Christ! Now you must share that same light with your brothers and sisters!1
…
To him, therefore, our love and our adoration! For his blessing and his mercy, we thank him, at all times and in all places.2
Excerpted from two Papal Messages in 19852 and 19931:
1PASTORAL JOURNEY
TO BENIN, UGANDA, AND KHARTOUM (SUDAN)
ADDRESS OF HIS HOLINESS JOHN PAUL II
Nakivubo Stadium in Kampala (Uganda)
Saturday, 6 February 1993
http://www.vatican.va/content/john-paul-ii/en/speeches/1993/february/documents/hf_jp-ii_spe_19930206_giovani-kampala.html
2APOSTOLIC JOURNEY TO TOGO, IVORY COAST, CAMEROON,
CENTRAL AFRICAN REPUBLIC, ZAIRE, KENYA, AND MOROCCO
ADDRESS OF HIS HOLINESS JOHN PAUL II TO YOUNG MUSLIMS
Morocco
Monday, 19 August 1985
http://www.vatican.va/content/john-paul-ii/en/speeches/1985/august/documents/hf_jp-ii_spe_19850819_giovani-stadio-casablanca.html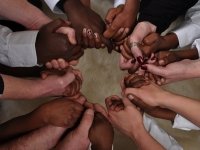 ABOUT THE AUTHOR
---

Webmaster
READ MORE
SHARE YOUR OPINION, POST A COMMENT
---
Fill in the field below to share your opinion and post your comment.