Common Grounds
---
'Everyone's a Suspect.' Six Former Israeli Soldiers Speak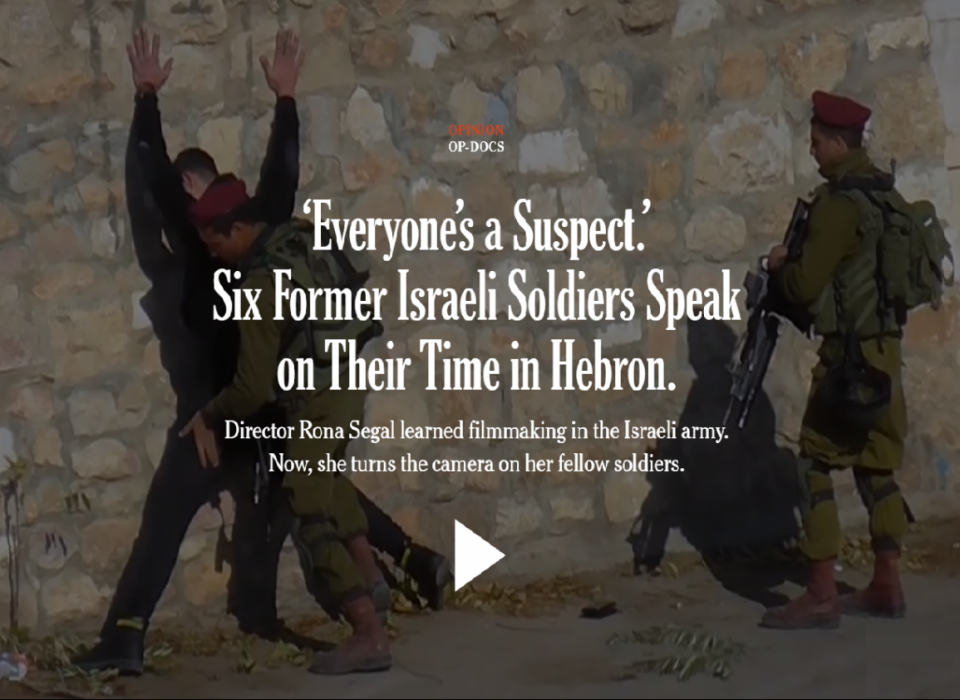 WATCH THE VIDEO HERE
I joined the army when I was 18 years old. Military service is mandatory in Israel (with few exemptions) and we're instructed to never doubt its necessity. But I wanted to make films, so I maneuvered my way into the Israel Defense Forces' film unit.
The army is where I learned the craft of filmmaking, and making the short documentary above allowed me to go back to those years. But now, as an independent filmmaker, I have a different perspective, a perspective that most 18-year-olds simply don't have.
Here, ex-soldiers share their accounts of day-to-day operations on the ground in Hebron, the largest Palestinian city in the West Bank. They offer a view that has rarely been seen by the public.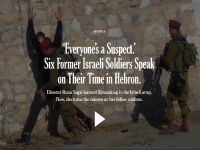 ABOUT THE AUTHOR
---

Webmaster
READ MORE
SHARE YOUR OPINION, POST A COMMENT
---
Fill in the field below to share your opinion and post your comment.