Common Grounds
---
Why is the Israeli army suddenly concerned about Gaza?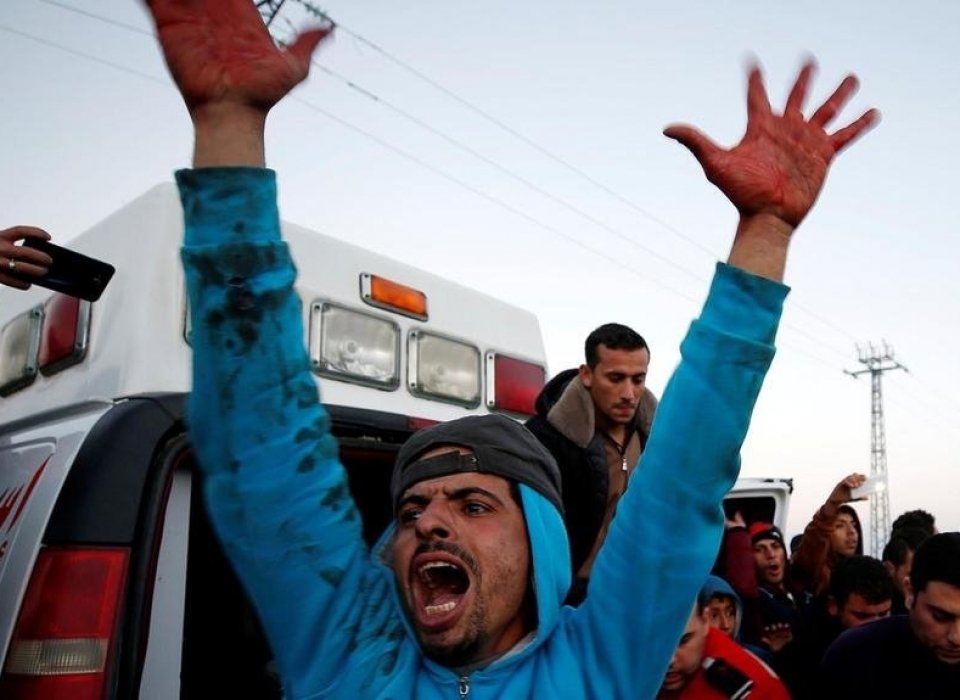 A Palestinian with blood on his hands reacts as a wounded demonstrator is evacuated during clashes with Israeli troops, near the border with Israel in the east Gaza Strip on January 19. Mohammed Salem / Reuters
More than 10 years ago Israel tightened its grip on Gaza, enforcing a blockade on goods coming in and out of the tiny coastal enclave that left much of the two million-strong population there unemployed, impoverished and hopeless.
Since then, Israel has launched three separate major military assaults that have destroyed Gaza's infrastructure, killed many thousands and left tens of thousands more homeless and traumatised.
Gaza is effectively an open-air prison, an extremely overcrowded one, with only a few hours of electricity a day and its ground water polluted by seawater and sewage.
Last week Israeli military officials for the first time echoed what human rights groups and the United Nations have been saying for some time: that Gaza's economy and infrastructure stand on the brink of collapse.
After a decade of this horrifying experiment in human endurance, the Israeli army finally appears to be concerned about whether Gaza can continue coping much longer.
In recent days it has begun handing out forms, with more than a dozen questions, to the small number of Palestinians allowed briefly out of Gaza – mainly business people trading with Israel, those needing emergency medical treatment and family members accompanying them.
One question asks bluntly whether they are happy, another whom they blame for their economic troubles. A statistician might wonder whether the answers can be trusted, given that the sample group is so heavily dependent on Israel's good will for their physical and financial survival.
But the survey does at least suggest that Israel's top brass may be open to new thinking, after decades of treating Palestinians only as target practice, lab rats or sheep to be herded into cities, freeing up land for Jewish settlers. Has the army finally understood that Palestinians are human beings too, with limits to the suffering they can soak up?
According to the local media, the army is in part responding to practical concerns. It is reportedly worried that, if epidemics break out, the diseases will quickly spread into Israel.
And if Gaza's economy collapses too, hundreds of thousands of Palestinians could be banging on Israel's door – or rather storming its hi-tech incarceration fence – to be allowed in. The army has no realistic contingency plans for either scenario.
Nonetheless, neither Israeli politicians nor Washington appear to be taking evasive action. In fact, things look set to get worse.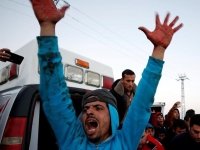 ABOUT THE AUTHOR
---

Webmaster
READ MORE
SHARE YOUR OPINION, POST A COMMENT
---
Fill in the field below to share your opinion and post your comment.