Common Grounds
---
The Evangelical Pope | The Word is Reconciliation
September 13, 2021
Living Words from John Paul II
Edited by Abraham A. van Kempen
Published Sunday, September 12, 2021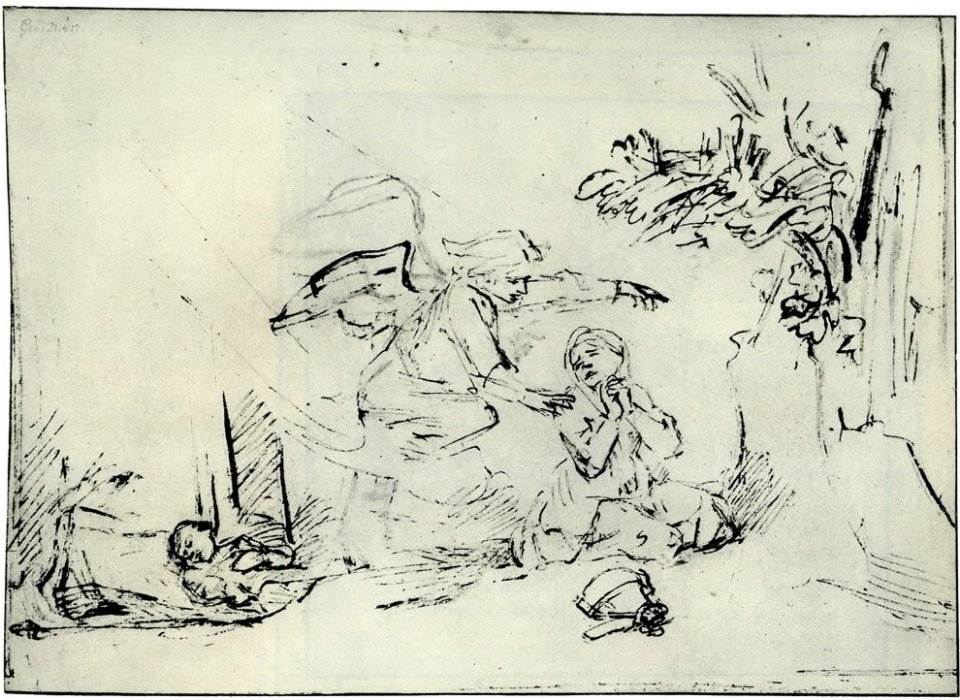 Each week we let Saint Pope John Paul II share meaningful signposts to spark socio-economic resolves through justice and righteousness combined with mercy and compassion; in short, love
"23-24 "This is how I want you to conduct yourself in these matters. If you enter your place of worship and, about to make an offering, you suddenly remember a grudge a friend has against you, abandon your offering, leave immediately, go to this friend and make things right. Then and only then, come back and work things out with God."
Matthew 5: 23-24 Message Translation MSG
Drogheda, Northern Ireland 29 September 1979 | The word reconciliation is a word that must be part of the vocabulary of every Christian, primarily in the face of barriers of hatred and mistrust.
This command of Jesus is more potent than any barrier that human inadequacy or malice can build.
Even when our belief in the fundamental goodness of every human being has been shaken or undermined;
Even if long-held convictions and attitudes have hardened our hearts, there is one source of power that is stronger than every disappointment, bitterness, or ingrained mistrust.
That power is Jesus Christ, who brought forgiveness and reconciliation to the world.
I appeal to all who feel discouraged after the many years of strife, violence, and alienation. Many have attempted the seemingly impossible to put an end to the intolerable.
I pay homage to the many efforts made by countless men and women in Northern Ireland who walk the path of reconciliation and peace.
The courage, the patience, the indomitable hope of the men and women of peace have lighted up the darkness of these years of trial.
The spirit of Christian forgiveness shown by many who have suffered personally or through their loved ones has inspired multitudes.
In the years to come, when words of hatred and deeds of violence are of the past, you will remember words of love and acts of peace and forgiveness. Forgiveness and reconciliation will inspire the generations to come.
I say to all of you who listen: do not believe in violence; do not support violence. Believe in peace and forgiveness and love, for they are of Christ.
And to you fathers and mothers, I say: teach your children how to forgive, make your homes places of love and forgiveness, make your streets and neighborhoods centers of peace and reconciliation. It would be a crime against youth and their future to let even one child grow up with nothing but the experience of violence and hate.
Excerpted from:
Apostolic Journey to Ireland, Holy Mass In Drogheda, HOMILY OF HIS HOLINESS JOHN PAUL II, Saturday, 29 September 1979
https://www.vatican.va/content/john-paul-ii/en/homilies/1979/documents/hf_jp-ii_hom_19790929_irlanda-dublino-drogheda.html
Read more: 'On Rosh Hashanah, Jews Everywhere Are Commanded to Mark the First Nakba.' by Bradley Burston, who starts his article with:
"We begin our year by turning the Torah scroll to the story of the first Nakba, the expulsion of Hagar and Ishmael, a story of shame, guilt, and moral failure."
_________________________
Editor's note: Hagar Calls God: "The Living One Who Sees Me."
How does God treat the Bible's first homeless single mother, cast out by the Patriarch of Many?
Hagar is the only person, male or female, in the Hebrew Bible to ever speak and name God directly:
13 Hagar asked herself, "Have I seen God and lived to tell about it?" So, she called the Lord, who had spoken to her, "A God Who Sees."
14 That is why people call the well between Kadesh and Bered' The Well of the Living One Who Sees Me.'
15 Hagar bore Abram a son, and he named him Ishmael.
16 Abram was eighty-six years old at the time (Genesis 16: 13-15 NIV)."
Abraham's Covenants
God promises Abraham that he will have many generations through Isaac and Jacob. He promises the same to Hagar. Hagar is, in effect, a female 'patriarch,' the first matriarch.
This balance is stunning because of the split. The division among the religions is still thousands of years in the future. Yet, the text seems to understand that all these people are related to one another. There will be violence, but there also is peace.
Though Abraham expels Ishmael into the desert, he never leaves Abraham's realm of love and paternity. What's more, Ishmael never leaves the sphere of God's blessing.
The text creates balance to affirm that Abraham has no favorites, even though to this day, many Jews claim Abraham to be "he's my [exclusive] Abba (daddy)," as do many Christians and Muslims, as well.
In one of the most haunting and overlooked passages in the Hebrew Bible, Genesis 25: 9 NIV, Abraham's sons Ishmael and Isaac, rivals since before they were born, estranged since childhood, leaders of opposing nations, come, stand side by side, and bury their father.
Abraham achieves in death what he could never succeed in life, this moment of reconciliation. There is a hopeful side-by-side flicker of possibility when they're not rivals or warriors, Jews, Christians, or Muslims. They are brothers.
van Kempen, Abraham A. Christian Zionism ... Enraptured Around a Golden Calf - 2nd Edition: Evangelicals Rediscovering New Testament Revelations (p. 260). Fast Pencil Publishing. Kindle Edition.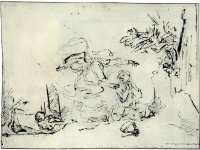 ABOUT THE AUTHOR
---

Webmaster
READ MORE
SHARE YOUR OPINION, POST A COMMENT
---
Fill in the field below to share your opinion and post your comment.