Common Grounds
---
Report: Israel imposes $100,000 fines on Palestinian children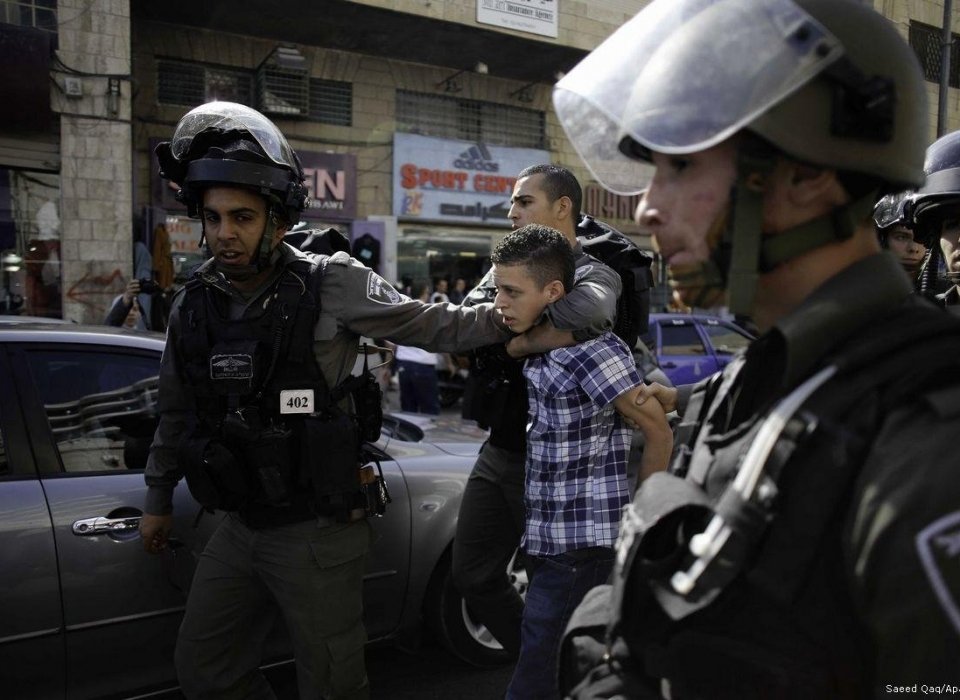 A Palestinian child can be being arrested by Israeli security forces [Saeed Qaq/Apaimages]
The Palestinian Commission of Detainees and Ex-Detainees Affairs said in a report yesterday that as many as 32 Palestinian minors were arrested and brought to the prison's children's section, 12 of them were arrested from their homes, 18 from the streets and one child was detained at a military checkpoint while another was arrested for not possessing a permit.
According to the report, two minors were arrested after being shot while ten others were attacked during their arrest and interrogation at Israeli detention centres.
The report pointed out that 37 children were sentenced to prison terms ranging from three to 20 months, adding that two minors are still in administrative detention.
Palestinian families, already struggling as a result of a crippled economy due to Israel's tightening occupation, are often unable to pay fines imposed by the courts. They are left going further in to debt and poverty as a result.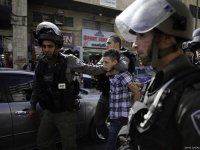 ABOUT THE AUTHOR
---

Webmaster
READ MORE
SHARE YOUR OPINION, POST A COMMENT
---
Fill in the field below to share your opinion and post your comment.