Common Grounds
---
Opinion | Israel's War on Palestinian Children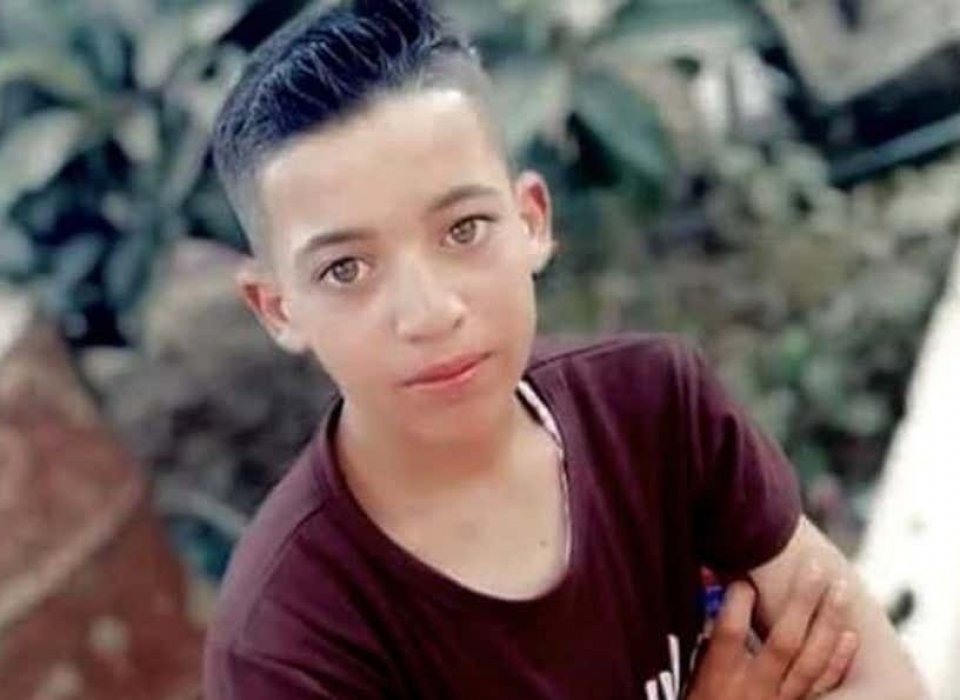 Last week, we were in the Al-Arroub refugee camp, searching for an open area in which to sit, for fear of the coronavirus. There wasn't one. In a camp in which house touches house, whose alleys are the width of a man and strewn with garbage, there's nowhere to sit outside. One can only dream of a garden or a bench; there isn't even a sidewalk. This is where Basel al-Badawi lives. A year ago, soldiers shot his brother dead, before his eyes, for no reason. Two weeks ago, Basel was snatched from his bed on a cold night and taken, barefoot, for questioning. We sat in his family's cramped home and realized there was no "out" to go to. While we were there, Israeli soldiers blocked the entrance to the camp, as they occasionally do, arbitrarily, and the sense of suffocation only grew.
Palestinian children play at a beach in Gaza City, on November 18, 2020. Credit: MOHAMMED ABED/AFP
This is Basel's world and this is his reality. He is 16, a bereaved brother, who was abducted from his bed in the dark of night by soldiers. He has nowhere to go to except for school, which is closed for part of the week due to COVID-19. Basel is free now, more fortunate than certain other children and teenagers. Around 170 of them are currently detained in Israel. Other children are shot by soldiers, wounded and sometimes killed, with no distinction made between children and adults – a Palestinian is a Palestinian – or between a life-threatening situation and a "public disturbance."

On Friday they killed Ali Abu Alia, a 15-year-old boy. It was a lethal shot to the abdomen. No one could remain indifferent to the sight of his innocent face in photographs, and his last picture – in a shroud, his face exposed, his eyes closed, as he was carried to burial in his village. Ali, as he did every week, went with his friends to demonstrate against the wild and violent outposts that sprouted out of the settlement of Kokhav Hashahar, taking over the remaining land of his village, al-Mughayir. There is nothing more just than the struggle of this village, there is nothing more heinous than the use of lethal force against protesters and there is no possibility that shooting Ali in the abdomen could have been justifiable. In Israel, of course, no one showed any interest over the weekend in the death of a child, one more child.
Basel Al Badawi in his home, with photo of Omar hanging on the wall, in Al Arroub refugee camp, November 2020. Credit: Alex Levac
Up until the current school year, around 50 children from the shepherding community of Ras a-Tin studied at the school in al-Mughayir, the village of the deceased boy. They had to walk about 15 kilometers (9.3 miles) each day, round trip, to attend. This year their parents, with the help of a European Commission aid organization based in Italy, built them a modest, charming school in the village. Israel's Civil Administration is threatening to demolish it, and in the meantime it is harassing the pupils and teachers with surprise visits to check whether the toilets had been, God forbid, connected to a water pipe – in a village that was never connected to the power grid or the water supply. The children of Ras a-Tin must have known Ali, their former classmate, now dead.
The children did not know Malek Issa, of Isawiyah, in East Jerusalem. The 9-year-old boy lost an eye after it was hit by a sponge-tipped bullet fired by an Israeli police officer. On Thursday the Justice Ministry department that examines allegations of police misconduct announced that no one would be charged in the shooting, after 10 months of intensive investigation. It was enough for the policemen involved to claim that stones had been thrown at them, perhaps one of them hit the boy. But no video shows stones being thrown, nor is there any other evidence of this. Ali's killers can also sleep in peace: No one will prosecute them. All they did was to kill a Palestinian child.
Mourners carry the body of Palestinian teenager Ali Abu Alia during his funeral in the village of Mughayir near Ramallah in the Israeli-occupied West Bank, on December 5, 2020. Credit: ABBAS MOMANI/AFP
These and many other incidents are taking place during a period that is among the quietest in the West Bank. This is the terror taking place, committed by the state. When we hear of such incidents in vicious dictatorships – children who are snatched from their beds in the middle of the night, one boy who was shot in the eye, another who was shot and killed – it sends shivers down our spine. Shooting at demonstrators? At children? Where do such things happen? Not in some faraway land, but rather just an hour's drive from your home; not in some dark regime, but in the only democracy.
What would you think of a regime that allows the shooting of children, that abducts them in their sleep and razes their schools? That's exactly what you must think of the regime here in our country.
The 9-year-old Palestinian boy who was wounded in Isawiyah at Hadassah Ein-Kerem Hospital in Jerusalem, on February 18, 2020.Credit: Ohad Ziegenberg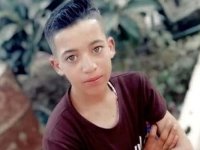 ABOUT THE AUTHOR
---

Webmaster
READ MORE
SHARE YOUR OPINION, POST A COMMENT
---
Fill in the field below to share your opinion and post your comment.